KC Chiefs: Ricky Seals-Jones underrated heading into 2020
The KC Chiefs signed Ricky Seals-Jones as tight end depth and it was a brilliant signing by Brett Veach. Seals-Jones isn't being talked about much, but he's going to play a big role in this offense in 2020.
All offseason long, one of the less talked about needs for the Kansas City Chiefs was at the tight end position. That's because Travis Kelce is the best tight end in the league, but the Chiefs needed to find depth behind Kelce should something happen to take him out for a few games.
Brett Veach signed Ricky Seals-Jones to be the TE2 behind Kelce and this was an excellent move by the Chiefs general manager. Not only does Kelce now have a solid backup behind him, but Seals-Jones will be used as more than just a backup.
The Chiefs haven't had a reliable tight end behind Kelce since 2014 when it was him and Anthony Fasano at the helm. Blake Bell disappointed last year and for some reason Demetrius Harris was given so many chances to prove himself despite obviously not being the right guy for the job.
Seals-Jones is going to add a new element for this offense. For one, he gives the Chiefs some breathing room should Kelce miss time (which he hasn't since his rookie year), but he also provides the Chiefs with yet another weapon on the field.
More than likely, Seals-Jones will be predominantly targeted on third down plays and in the red zone. He's a big weapon at 6'5″ and despite going undrafted in 2017, has made his mark on the league.
Seals-Jones isn't going to be what Kelce is on offense, but he'll take some of the pressure off of Kelce when it comes to being the only capable tight end on the roster. Their stats are nowhere close to each other, but Seals-Jones was able to find the end zone four times last year despite playing for a struggling Browns team led by a young quarterback.
This time around, Seals-Jones doesn't have an inexperienced quarterback throwing to him. That's been the problem for him during his two years in Arizona and his one year in Cleveland, but it won't be a problem in Kansas City. Mahomes loves to spread the ball around, so if Ricky Seals-Jones is open, Mahomes has no problem throwing to him.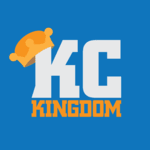 I loved this signing when it initially happened and the more I think about it, the more I think Ricky Seals-Jones could be the most underrated player on the roster heading into the 2020 season.