Kansas City Chiefs: What Lucas Niang can provide in 2020
The Kansas City Chiefs spent the 96th overall pick on offensive tackle Lucas Niang. What can the TCU tackle provide the Chiefs in 2020?
My favorite draft pick by the Kansas City Chiefs in the 2020 NFL Draft was the selection of TCU offensive tackle Lucas Niang, who never allowed a sack during his stint with the Horned Frogs. While the NFL is obviously a whole different animal than Big 12 football, Niang brings untapped potential to the Chiefs offensive line.
Niang spent his TCU years at right tackle and obviously that position is occupied by All-Pro Mitchell Schwartz, who isn't going anywhere any time soon. Schwartz has yet to miss a game throughout his eight year career, so him missing time never really seems to be in question.
While Niang won't get to man the right tackle spot anytime soon, where he could see some playing time as a rookie and for the first few years of his career is at left guard. The left guard position has been a revolving door for the Kansas City Chiefs with names like Mike McGlynn to Andrew Wylie to Stefen Wisniewski filling the gap until the next person attempts to be a mainstay there.
Wylie might have the upper hand when trying to win the left guard job in 2020, but with him struggling in 2019 and Wisniewski stealing the job from him all the way through the Super Bowl. With Wisniewski heading to Pittsburgh, however, that opens the door at left guard once again and that is where Niang is going to make his biggest impact this season.
If Wylie ends up winning the job (and if there isn't a training camp or true preseason this summer that could make it easier for him to do just that), then Niang will be the swing player along the line much like players like Zach Fulton and Cameron Erving have been in years past. Niang could fill the void for whoever gets injured and who knows? Maybe that's where he could prove himself and if he played well enough, could hold onto the job for good.
Niang might not be a starter in 2020, but if he is, it'll either be at left guard from the jump (or if Wylie gets benched or injured) or filling in for someone else at another position. With his squeaky clean right tackle record while at TCU, the fact that Niang was still available in the third round was surprising.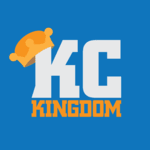 The Kansas City Chiefs getting Niang in round three is just another example of Brett Veach finding value on Day 2, as Lucas Niang could become the next great option along the offensive line. Hopefully he gets a shot to start as a rookie, but if not, he'll be a wonderful depth piece to have on the roster.