Kansas City Royals: Jackson Kowar listed as potential future ace
The Kansas City Royals have a slew of young pitchers coming up through the minor leagues, but out of all of them, MLB.com chose Jackson Kowar as the potential future ace of the staff.
As we wait for Kansas City Royals baseball to begin, MLB.com has given readers great content to tide us over as much as possible until "PLAY BALL!" is uttered for the first time in 2020. As such, Alyson Foote of MLB.com gave us her best guess as to who would be the future ace of each team in the American League Central.
Her pick from the Royals was none other than 2018 first round pick Jackson Kowar, who was the Royals' second pick in that year's draft. That was the draft where the Royals kicked things off by selecting five collegiate pitchers, with Kowar being the second of the five selected.
There's a real chance that all five pitchers make it to the majors for the Royals at some point and that they all provide something truly great for the boys in blue. But, for now, we'll look at why Foote picked Kowar to be the future ace of the staff over Brady Singer or Daniel Lynch.
He has an ace's frame — 6-foot-5, 180 pounds — and velo that can reach the upper 90s, though it sits more around 94-95. Kowar himself said this spring he thought his curveball was improving, and that it would be a fabulous weapon to go with his fastball-changeup base. He threw almost 150 innings last season, splitting time between Class A Advanced and Double-A, demonstrating his endurance.
There really wasn't a wrong pick between any of the 2018 draft picks because they all have the early signs of a future ace, but they obviously have a long way to go before we know what impact they'll have for the Royals.
Kowar has pitched well for the Royals during his two seasons in the minors, currently sitting with an ERA of 3.50 between both seasons through a combined 174.2 innings of work. He was struggling a bit in spring training siting with a 5.40 ERA in 3.1 innings, but he only had four appearances in what ended up being a shortened spring training.
The Kansas City Royals could have something special on their hands with Kowar, Singer, Kris Bubic, and Daniel Lynch all making big time strides so far in their young careers, Throw in Jonathan Bowlan, the fifth pitcher taken, and these guys could fill an entire rotation for the Royals.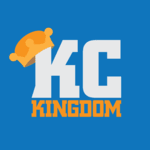 Hopefully the 2020 season doesn't get entirely canceled because there was a chance we'd have gotten to see some of these pitchers make their MLB debuts during the course of the season.