KC Chiefs: Wide receiver not strong need with Sammy Watkins return
After months of speculation, it's official: Sammy Watkins is back for the 2020 season and has agreed to take a pay cut. The move frees up five million bucks in cap space, which is much better than the $177 KC was sitting at previously.
The return of Sammy Watkins also means that the Kansas City Chiefs don't have as strong of a need at the wide receiver spot, as both he and Demarcus Robinson returned to Kansas City – something that didn't seem likely when the offseason began.
Watkins has mostly disappointed during his two years with the Chiefs, but he's been an entirely different player in the postseason, as we saw in the AFC Championship Game and in Super Bowl LIV. Without Watkins, the Chiefs might not have gotten a title this year, so it's good to have him back – and for less money, to boot.
The depth at wide receiver now consists of Watkins, Robinson, Tyreek Hill, Mecole Hardman, Byron Pringle, Gehrig Dieter, Jody Fortson, and Felton Davis. The last three listed didn't play in 2019, but they definitely provide depth at the position moving forward.
While it's nice to have one less need to address in the 2020 NFL Draft, this year's wide receiver draft class was unlike any we've seen before with depth all over the place. Kansas City could have found a surefire number two option behind Hill in this draft, but now there isn't really a point, as they have plenty of depth at the position.
The only reason it might still make sense to add a receiver in the draft is because we saw when Hill went down for several games in 2019 and how the other wideouts didn't do as much damage as fans had hoped. Watkins had that killer week one game, but then didn't do anything else for the duration of the regular season while Robinson and Hardman each had their moments, but then petered off as well.
With Watkins taking a pay cut, the Chiefs have more flexibility with their cap space, which was a concern prior to Friday. For a team that looked like they might lose two of their four main receivers, being able to bring back both Watkins and Robinson was a good move by Kansas City and now means they can spend their other five draft picks at other positions if they so choose.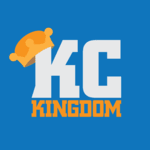 Hopefully Watkins can bring the production he had in the playoffs to the regular season in what probably will end up being his final year as a member of the Kansas City Chiefs.
Do you think the Chiefs should still look to add a receiver in the draft?