KC Chiefs: Signing Darqueze Dennard would bolster roster
The KC Chiefs have begun to sign or re-sign players. As the upcoming draft becomes the bigger focus for every team, there are still a few free agents worth signing. One KC should look at is Darqueze Dennard.
The Kansas City Chiefs basically had their hands tied when it came to free agency this year. With little to no salary cap space, it was no surprise that the team couldn't do much.
Thankfully, even with a fair number of players leaving Kansas City, they still have a formidable roster. At this point, it's really about filling holes as opposed to adding big-time difference makers.
One position, in particular, that could really use some depth this offseason is the cornerback group. With Kendall Fuller now headed back to Washington and Bashaud Breeland still holding out as a free agent, two key starters are gone from the roster.
While Breeland could return, it's likely that he's looking for a bigger contract with a team that could afford him. That leaves Charvarius Ward and Rashad Fenton as the only cornerbacks who played meaningful snaps in 2019 left on the roster.
Needless to say, Kansas City will have to put in a little more focus on the cornerback room in the weeks and months to come. One player that the Chiefs should consider bringing in is former Cincinnati Bengal, Darqueze Dennard.
Dennard was a first-round draft pick of the Bengals in 2014 and while he hasn't been a star, he has been a solid contributor since entering the league. Turning 29 years old next October, Dennard would bring a veteran presence while Kansas City finds a long-term answer at the position.
Interestingly, the Chiefs did host Dennard for a free agent visit last offseason, but he ultimately chose to return to Cincinnati for 2019. It'd be easy to speculate that he hasn't fallen off of Brett Veach's radar only a year later.
Given the recent news that Dennard will not sign with Jacksonville after all, it could open up a door of opportunity for both parties. Jacksonville had originally planned to sign the cornerback the first week of free agency, but the deal ended up falling through over a week later.
Now that the frenzy of free agency is over, Dennard is on the market again and most teams likely filled vacancies in their rosters in those initial days of the frenzy. This now opens up the door for a team like Kansas City with a need at the position and a now-smaller market for the veteran cornerback.
Dennard was set to sign a three-year, $13.5 million dollar deal with Jacksonville, so he wouldn't be an expensive addition to the roster if similar terms could be reached. Given the fact that the KC Chiefs essentially have no room in the cap to sign anyone, roster moves would have to follow suit.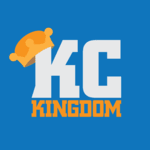 It's hard to know exactly how it would work out, but restructuring a contract here or there could make enough room to get a deal done. Hopefully, Dennard could be pulled towards Kansas City, knowing that there's a legit chance to win a championship in his time there.
In order for the Kansas City Chiefs to repeat as Super Bowl winners, they need to be adding some talent to the cornerback depth chart prior to the draft next month. Here's to hoping that they get that opportunity with Darqueze Dennard on the roster.