Kansas City Chiefs: Todd Gurley worth a look to bolster roster
Todd Gurley's contract was a disaster from the jump. Now less than three years in, the Rams have released their former All-Pro running back. The Kansas City Chiefs should strongly look into bringing him in.
The Kansas City Chiefs will have Damien Williams as their likely RB1 for the 2020 season, but they should consider bringing Todd Gurley in for this upcoming season.
Gurley was once (not all that long ago) a unanimous top running back in the NFL. He earned First-Team All-Pro honors while leading all running backs in touchdowns in both 2017 and 2018. Prior to the 2018 season, the Los Angeles Rams rewarded Gurley with a four-year, $57.5 million contract which included a $21 million signing bonus and $45 million in guaranteed money.
Just three seasons later, the Rams have released Gurley to get out of the lucrative deal. Gurley will get $7.55 million from the Rams this season and the Rams will be left with $20.15 million in dead money over the next two seasons.
Gurley is not the same player that he was in 2018. He has struggled with arthritis in his knee after injury and a high career usage rate. He is no longer the most dominant running back in the league, but still had some success last season in a more limited role.
He averaged just under 15 carries per game last season and still came away with over 1,000 all-purpose yards, 857 being on the ground and 2017 through the air. He was also top five in rushing touchdowns last season despite his decreased workload.
With the Chiefs, he wouldn't be expected to carry the ball 20+ times per game like he often was tasked with while in Los Angeles. He probably wouldn't even be asked to carry the ball 15 times per game as he was last season. This is probably the best role for Gurley at this point in his career.
He was still efficient in the red zone and the Chiefs offense could get him to the red zone as frequently as any team in the NFL. A Todd Gurley and Damien Williams backfield tandem would be deadly and, with a shared workload, would allow them both to stay fresh and healthy for the playoffs.
Gurley would be a nice change of pace back to pair with Williams and would still be able to be a big threat in the passing game. Gurley has had a lot of success catching passes from Jared Goff over his career and his catch rate could probably go up with Patrick Mahomes as his quarterback.
Gurley would also benefit from not being a prime focus of opposing defenses with the threat of Kansas City's passing game. From an on-field perspective, it seems like a perfect fit, but what kind of contract would he require?
It really is hard to guess where Gurley's head is at and what teams value him at, but with guys like Melvin Gordon struggling to find a good market, I'm sure Gurley with his huge health risk will also find that his market value is not as high as it once was.
His average annual value (AAV) previously was around $14.4 million and remember he's already getting $7.55 million from the Rams this season, so I could see a starting point for Gurley's deal this season being around $7 million to get him up around his former AAV.
That being said, the Chiefs should only consider Gurley if he's willing to sign a contract around or less than $5 million. I could still see a scenario where a poorly ran franchise gives Gurley $7-9 million per year, so we will just have to see what his value is.
However, the Chiefs do have a big sales pitch of "come sign a short-term deal with us, win a Super Bowl, then try to get your money again next season." I mean just look what a Super Bowl run did for Kendall Fuller.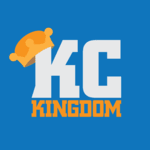 Could it work? Possibly. It is at least worth a look for the Kansas City Chiefs. Their already unstoppable offense would get that much more impossible to stop with a dynamic weapon like Gurley added to the backfield.
What do you think Chiefs Kingdom – Should Brett Veach make it happen?