Nebraska Football builds receiver corp through 2019 Early Signing Day
Early Signing Day 2019 was earlier this week and Nebraska football were big time winners, landing 25 total commits. The most noteworthy aspect for the Huskers, however, is how many talented receivers they signed.
The offense was hit or miss for the Nebraska Cornhuskers last year, but after bringing in five receivers on Early Signing Day, it's hard not be a little excited for how this offense could look next year.
The biggest headliner would have to be Omar Manning, a 6'4″ wide receiver from Kilgore, Texas, who spent the last few years at Kilgore Community College. Manning is a four-star recruit, who was the top ranked receiver in the state of Texas and had actually committed to take his talents to Lincoln last Friday.
This is obviously a huge get for the Cornhuskers and the hope is that Manning can come in and contribute right away for an offense that could certainly use his skill set.
Along with Manning, the Huskers also saw four-star recruit Alante Brown commit to Nebraska. Brown is a 6'0″ receiver from Chicago, who is the number one prep school prospect. He's on the smaller side, but Husker fans saw Wan'Dale Robinson explode on the scene last year and he's 5'10".
Other receivers who signed were Zavier Betts, Marcus Fleming, and William Nixon. Betts and Fleming are a pair of four-star recruits while Nixon is a three-star recruit.
247Sports, who had Nebraska 20th in recruits for 2020, praised Nebraska for their Early Signing Day, grouping them in with the winners and having this to say,
The Huskers have been climbing the team rankings with a big December and closed strong adding four-star receiver Marcus Fleming, four-star safety Jaiden Francois and No. 1 prep school prospect, wide receiver Alante Brown. JUCO defensive tackle Pheldarius Payne is predicted to finish in the class as well. This cycle the Huskers upgraded the team speed on defense, specifically in the second level, and they added more playmakers on offense headlined by the top JUCO receiver Omar Manning.
While the results haven't necessarily shown on the football field yet, the Nebraska Cornhuskers are getting better and their recruiting classes are giving the Husker faithful a lot of hope moving forward. The offense sputtered a bit at times last season and these new receivers are big time playmakers who will help this unit put up points.
Manning and Brown will be the ones talked about the most, which is understandable for sure. Some other key names who committed to Nebraska were Jaiden Francois and Pheldarius Payne, who are both four-star defensive players.
Defense has been a big issue for the Nebraska Cornhuskers since Frost came to town, so these two guys are a step in the right direction.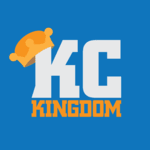 With a top 20 recruiting class, Nebraska football fans should be very excited for the direction this program is headed in!