Mizzou Football: Lane Kiffin would be big name hire for head coaching job
Florida Atlantic's Lane Kiffin is a hot name in the coaching carousel and could be the man to restore the roar to the Mizzou football program.
No other likely coaching candidate would get a reaction from the Missouri Tigers fan base quite like the announcement of Lane Kiffin as the head coach. Kiffin has spent the last three seasons as the head coach at Florida Atlantic and was the offensive coordinator at Alabama for Nick Saban and the Crimson Tide prior to that.
Kiffin made a name for himself as the offensive coordinator at USC under Pete Carroll before being hired as the Raiders head coach. He spent one season at Tennessee as the head coach before he went to USC after Carroll left for the NFL as the Trojans faced sanctions.
Fired during the 2013 season at USC, Kiffin spent three years at Alabama as the coordinator before leaving for the Florida Atlantic program.
Why Kiffin makes sense
The Missouri program needs an injection not only of a new coach, but some personality and someone capable of selling the program. Kiffin has a brash personality that, while not for everyone, would go along way in capturing a fan base turned off by both the losing in the football program, but also bland way it was sold.
Kiffin, for all his detractors, has been a successful head coach. In his third season at Florida Atlantic, Kiffin is set to take place in his second conference championship game this weekend, has won 25 games thus far during three years at FAU.
At USC, coming off sanctions that saw multi-year ban, Kiffin was 28-15 at USC. While at Alabama, Kiffin was part of a National Championship team at Alabama and coached Heisman trophy winner Derrick Henry.
FAU had Devin Singletary drafted last year and Harrison Bryant is a top tight end prospect headed to the Senior Bowl and should hear his name called early in the draft next April. Kiffin has the ability to find talent, and for the past six seasons, has done the coaching and recruiting in the footprint of the SEC.
Why hiring Kiffin is a bad idea
There is little middle ground with Kiffin, or at least in the past that has been the case. A winner at FAU, he had what can best be described as a colorful relationship with Nick Saban while there and ran into issues at USC that led to him being fired after an Arizona State game.
Also, does he really want to be at Missouri? Save for his lone season at Tennessee, he has been a coastal coach, spending a vast majority of his career on the west coast. There would likely be a concern that he may be willing to take a bigger job should it come along. And his personality, toned down since his time as the USC head coach, can rub people the wrong way.
My Opinion
Lane Kiffin is a hot name for the Arkansas job and one would have to imagine a candidate at Ole Miss for many of the same reasons mentioned. If Kiffin is willing to entertain the Razorbacks, he would certainly be willing to entertain the Tigers' job. A state with good talent on a yearly basis has seen much of that talent go elsewhere, one of the reasons why Barry Odom was let go.
If Kiffin is willing, the Tigers should focus on the FAU head man. He has a lot of experience coaching and recruiting in the region and in the conference. The stage won't be to big for him either. Kiffin offers a unique opportunity of SEC coaching experience and head coaching experience the Tigers should take advantage of.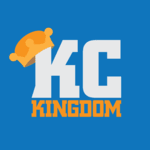 What would your thoughts be on Mizzou football hiring Lane Kiffin to be their next head coach?