Kansas City Chiefs continue to fumble parking at Arrowhead
Attending a Kansas City Chiefs game is a lot of fun, but there's one major headache that comes along with attending a game, and that's the parking situation.
A record 142.2 decibels! A Kansas City Chiefs team on its way to securing a fourth consecutive AFC West Championship! New seats in the upper level seats complete with cup holders! Life is great for Chiefs fans, well except for the experience of entering the parking lots at Arrowhead on game day.
Conduct any sort of search for the NFL's greatest tailgate party and you are bound to find Arrowhead at the top of just about every list. The parking lot experience has been raved about and rightfully should be.
Tailgating is just about as "Kansas City" as barbecue. Combine the two with a winning team for an an eight game regular season home schedule and you have just about every sports enthusiast's dream.
When talking about the game day experience at Arrowhead, nobody talks about the miserable experience of getting into the parking lot followed by finding a place to actually park.
As a season ticket holder, parking starts at $30 per game in the "Red Lot". For others it is $40 if you prepay and $60 if you have to pay at the gate. This is the same parking privilege as the Red Lot. There is also premium parking in a Gold and Platinum lot if one wishes to purchase season tickets in the Club Level or in the suites. Those average $50 and $60 for each game.
What does the price to park get you? A headache and and test of patience.
The Chiefs have had issues with parking every season. The latest attempt to solve this problem is the "counter-clockwise" direction of travel within the confines of Truman Sports Complex. The guidance has also included entering into a specific gate (1 through 7) to get into a desired lot.
This isn't how parking has been working unfortunately.
Parking right now for those in the "Red Lot", which is actually the same as those who pre-pay or pay the day of it turns into simply entering the gate and being directly sent to either lots N or L. For those not familiar with those lots, they are the farthest away from the stadium.
Lot N is mostly half gravel half dirt with no actual lines to park between. The lot is a free-for-all that typically becomes vehicles being pinned in with no way to exit until well after the game. Also feel lucky if there hasn't been any sort of precipitation, otherwise you will most likely get some mud on the tires.
If for some reason you can end up in a paved lot, be prepared to be directed into a parking row that not only doesn't have a parking spot, but also dead ends because of a random temporary steel barrier. Be prepared to fight to turn around a vehicle while facing five others who were forced into the same situation.
Typically these situation end up with a fan arguing with a parking attendant. What most don't realize is these parking attendants are simply volunteers from local organizations who are working for donations to the organization they are representing. Their skills at parking vehicles typically consists of handing them an orange jacket then telling them to hit the lot and direct traffic.
This is where the Kansas City Chiefs have it wrong.
The Chiefs need to fully contract this out to an organization that is prepared to direct traffic and enforce the parking terms & conditions outlined on their website to include tailgating in front of or behind vehicles. Not in the parking spot next to the vehicle.
Volunteers are not going to walk down a row and park cars in the individual spots to maximize parking efficiency. Yes sometimes this will cause a tailgate party to adjust to comply with the terms & conditions.
It can be assumed that the parking also brings in approximately $1.8 million if 50,000 vehicles park for game day. The volunteers and their organization probably don't see much of that money. They rightfully don't deserve the treatment they get either from frustrated fans.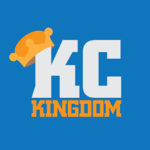 It's time for the Chiefs to solve this issue instead of making excuses to include blaming MODOT for their construction on I-435 and I-70. Getting to the game more than three hours before kickoff is no longer a viable solution anymore.
Chiefs fans and the parking volunteers deserve to be treated better.