Kansas Football: West Virginia biggest game for KU in over a decade
In case you missed it (how could you miss it?!), Kansas football knocked off Boston College on the road last week. It was the first time the Jayhawks had beaten a Power-5 team on the road since 2008.
Now the Kansas Jayhawks will host their biggest game at Memorial Stadium in Lawrence in over a decade. It'll come against the 2-1 West Virginia Mountaineers, who have taken a huge step back this year under first year head coach Neal Brown.
WVU narrowly escaped with a victory against James Madison, got pummeled by KU rival Mizzou, and blew out NC State in Morgantown. They've had their fair share of problems this season, but for the most part, their struggles have resulted from being a young team and needed to learn and grow together.
Kansas also has a first year head coach; Les Miles, formerly of LSU, took over the reigns in Lawrence for a struggling program. He very well could have had these Jayhawks at 3-0 right now, but a sloppy loss to Coastal Carolina wiped that out.
Regardless of that loss, KU still has a chance to be 3-1 at the end of the day on Saturday. They're currently 4.5 point underdogs to the Mountaineers, which is a tempting bet if you're a gambler. KU has every chance to win this game and that's why this is an exciting time for fans of Kansas football.
Fans need to show up for this one and be as loud as ever. Yes, the Coastal Carolina loss (at home, to boot) soured fans' hopes for this team, but they rebounded as well as they could have this past week and did so on the road.
If you're ever going to buy into KU on the gridiron, this is the time to do it. West Virginia is a beatable opponent and if Kansas wins this game, they're 3-1 on the year, something that seemed unfathomable a year ago.
While the Jayhawks honestly should win this game, this is a program that has been hot garbage for the last decade plus. Nothing is a given when it comes to Kansas football.
That being said, they have the team to take down the Mountaineers. KU's run game has been spectacular to start the year, with Pooka Williams and Khalil Herbert showing what they can do last week in Boston. The Jayhawks amassed 329 yards on the ground with Herbert tallying 187 yards with a touchdown and Williams adding 121 yards with a touchdown of his own.
If the Jayhawks want to defeat WVU, the run game needs to be at full force. That's why fans should feel pretty confident about this one. Carter Stanley played well last week, but he's very up and down under center for KU and that's worrisome. The run game is key, but Stanley has to step up and make plays when called upon.
The defense also needs to make their presence known and not get run all over, which has been a major problem for them so far. Even in a winning effort last week, they surrendered 228 yards on the ground to Boston College. That won't do in conference play at all.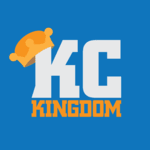 It won't necessarily be an easy win, but the Kansas Jayhawks have the tools and will hopefully have the fans in the stands to help guide them to victory on Saturday. Tickets are as cheap as $31 on Ticketmaster, so there's no excuse not to show up and cheer the Jayhawks on, as they strive for 3-1!
Rock Chalk!