Kansas City Royals: Dayton Moore struck out with 2019 free agents
Kansas City Royals fans weren't expecting a playoff appearance in 2019, but they were at least hoping that the team would make strides this year. That hasn't been the case, thanks to some bad signings by Dayton Moore.
When the Kansas City Royals won the World Series in 2015, a lot of things had to go their way. We saw the ball bounce their way quite often and that paved the way to a championship for Kansas City.
Another big factor in the Royals winning it all in 2015 was that Dayton Moore struck gold with just about every free agent signing and every trade. That hasn't been the case since the Royals were World Series champions, as the last two seasons have been miserable for the fans, with the free agent signings in particular not panning out.
This past offseason was especially painful, as Dayton Moore struck and missed on just about every free agent he brought to Kansas City for the 2019 season. Below are the players brought in to help the Royals this season and the end result with said players:
The hope when these players were brought into the organization was that, at the very least, they could provide enough value to be trade bait. Only Bailey, Diekman, and Maldonado ended up being flipped at the deadline while the others were all designated for assignment. Those three players brought three prospects plus Mike Montgomery, who the Royals are using as a starter.
Bringing in veterans during a rebuilding season isn't uncommon, but to swing and miss on every single one is brutal for a small-market organization like the Royals. Now they have to continue paying some of these guys, which again, isn't ideal for a team that isn't swimming in dough.
Royals fans were patient during the original process, which did lead to a World Series just four years ago, but that seems like so long ago now. The second coming of the process hasn't gone according to plan so far and it really feels like the KC Royals could fall even deeper into irrelevancy than they already have.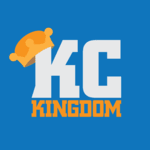 Hopefully next offseason is kinder to Dayton Moore and he doesn't strikeout with every single player he brings in.