Kansas City Royals: Alex Gordon has options this offseason
Alex Gordon has been a member of the Kansas City Royals since they took him with the second overall pick in 2005. His contract is set to expire at the end of the season, but is that all she wrote? Gordon has some options to explore.
It's weird to think about, but the Kansas City Royals might be without Alex Gordon in the 2020 season. The team inked him to a franchise record $72 million deal after winning the World Series in 2015 and for the most part, the contract has looked like a mistake.
He's been top notch defensively the entire time, but offensively the first three years weren't pretty. This year, however, Gordon has redeemed himself at the plate. As of Monday morning, Gordon is slashing .258/.332/.405 with 12 home runs and 63 RBI in 501 plate appearances.
While it's been nice to see Gordon perform better with the bat, this offseason will be an interesting one for him. He's in the fourth and final year of his initial contract, so unless the Royals pick up the 2020 option (which is $20 million, so that's not likely), Gordon might not be back in Kansas City next year.
Assuming the Royals decline the option, they'd have a $4 million buyout and that'd send Gordon to free agency. From there, the Lincoln, Nebraska native would have three decisions to choose from. He could:
Sign with another team.
Sign with the Royals on a reduced salary.
Retire.
Considering Gordon has been quoted saying he doesn't want to play for another team, option number one doesn't seem all that likely. Money does talk though, so if a team were to offer Gordon, who will turn 36 this offseason, a nice chunk of change, it could be hard for him to say no to that.
Option number two could very well happen, though the Royals are in a rebuild and should give playing time to younger guys. This season has proven that the team isn't as close to contending as some fans were hoping, so re-signing Gordon to an affordable contract might not be a terrible idea.
The third option could happen too, as the Nebraska alum is 35 years old and his better days are likely behind him. That being said, he has been quoted saying he's considering returning for the 2020 season, though that quote was from May.
It'll be interesting to see what Alex Gordon decides to do this offseason. If he opts to keep playing past 2019, it's hard to imagine the Kansas City Royals not offering him a cheap deal to continue playing for them.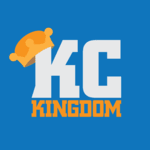 Would Gordon be okay with that though or would he decide to try and get as much money as possible before his career has officially concluded? Stay tuned this offseason.