Kansas City Royals: Kyle Zimmer could make his MLB debut in 2019
The Kansas City Royals made Kyle Zimmer the fifth overall pick in the 2012 MLB Draft. It's nearly seven years later and Zimmer still has yet to reach the majors. Will that change in 2019?
The Kansas City Royals haven't gotten much out of Kyle Zimmer since taking him fifth overall in 2012. Between injuries and… Well, injuries, Zimmer hasn't been able to make it to Kansas City yet during his career.
He was last considered a top 100 prospect prior to 2016, but since then hasn't been included and at once was actually designated for assignment by the Royals. He later re-signed with them and perhaps there's a chance for the former fifth overall draft choice to make an impact with the team next month.
Jeffrey Flanagan released his way too early roster prediction a few days ago and had Zimmer being a part of the Royals bullpen.
That leaves a wild-card pick among Josh Staumont, Chris Ellis, Zimmer and many others for the final spot. I'm going with the Zim man. Too good a story to pass up.
Flanagan had six other relievers making the team, which will be totally dependent on how many outfielders the Royals end up having. If there's less, then Zimmer has a better shot at making the team.
While being a reliever isn't what the Royals had in mind when they made Zimmer the fifth overall pick, at least it's SOMETHING out of him. He was drafted to be a starter and the Royals likely expected him to be a part of the rotation during the World Series runs in 2014 and 2015.
Well, that didn't end up happening.
Zimmer threw just 14.1 innings in 2014 and 64 total innings in 2015. Injuries kept him off the field in those two seasons and in most of his time as a pro baseball pitcher. The only time Zimmer threw in over 100 innings was in 2013 when he tossed 108.1 with an ERA over four. That was in just his second year in the minors.
It'd definitely be nice to see Zimmer make the Opening Day roster this year so that Royals fans can actually see the guy in action. After he was DFA'd this winter, that bust label was most definitely slapped onto Zimmer, but he's back in the organization and has a chance to make the team this year.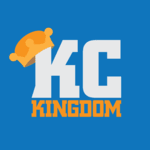 Even though pitching out of the bullpen isn't what we expected from Kyle Zimmer, it's still better than nothing. Plus, we've had some really good relievers that were supposed to be starters, so it's not like that's a new concept for Royals fans.
What do you think, Royals fans? Will Kyle Zimmer make the Opening Day roster?