Royals Rumors: Cubs interested in signing Lorenzo Cain
Royals rumors got going last week, but one key member of the Kansas City Royals who hasn't gotten much buzz is outfielder Lorenzo Cain. The Cubs now appear to be interested in Cain.
It's been pretty common knowledge that there'd be little chance of the KC Royals retaining Lorenzo Cain this offseason. He hasn't been in discussions a whole lot (at least not as much as Eric Hosmer), but now things could be heating up.
Bruce Levine of 670 The Score reported on Saturday morning that the Chicago Cubs could be interested in inking Cain to a deal. Apparently there was a three-year deal offered to Cain, which seems like a lot considering Cain's age and recent slew of injuries.
The Cubs already have decent outfielders, so them being interested in Cain is a bit surprising. They have Kyle Schwarber, Jason Heyward, Albert Almora, and Ian Happ with two of those guys being a part of the Cubs' foreseeable future in the outfield.
Don't get me wrong, the Cubs would be lucky to have Lorenzo Cain in their outfield, but the need isn't really there. Almora and Happ are two young players who could do great things in center field, but maybe if Cain is signed by Chicago, one (or even both) of them could be traded for another position of need.
Cain still has the chops both offensively and defensively, but he'll be 32 years old in April and, as I mentioned earlier, has been banged up quite a bit in recent years (2016 in particular).
Signing this deal would keep Cain in a Cubs uniform through age 34, which probably isn't the best investment, especially for a team with a lot of younger options at the position.
Both the Blue Jays and Rangers have also reportedly been interested in Cain's services, but the Cubs rumor is the first one we've heard an amount of years offered. This is Cain's last chance to "cash in" and if he signed with the Cubs, he'd be going to a great team with the ability to win a World Series in the next few years.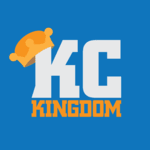 Cain slashed .300/.363/.440 and hit 15 home runs in 584 at bats last season. When Cain was rolling, the Royals offense was usually rolling as well. He was that vital to the team and Kansas City will definitely be missing that this season and beyond.
Hopefully Cain can get a big deal somewhere and go on to win another title with another team. Kansas City Royals fans only want what's best for Lorenzo Cain after all he's given to this organization.