Royals Rumors: Wade Davis joins KC Royals on minor league deal
The latest Royals rumors involve Wade Davis signing a minor league contract with the Kansas City Royals. H-D-H is almost back together again!
When the Kansas City Royals punched their ticket to back-to-back World Series, their bullpen was a huge reason as to why. Further elaborating, Wade Davis was a key part of those teams and now he's back in Kansas City.
A lot has changed for Davis since those days, however, and he's not that same robot setup man/closer that we watched in 2014 and 2015. The Royals traded Davis to the Cubs in 2017 where he had an All-Star season and looked as good as ever. That led to him signing a three-year $52 million deal with the Rockies.
Sadly, it was downhill from there for WadeBot. He was never the same reliever in Colorado and looked awful the past two seasons. Davis finished the shortened 2020 season with an ERA of 20.77 in just five appearances (4.1 innings).
Royals rumors have slowed a bit, but reuniting with Wade Davis is a fun, nostalgic move for fans.
This isn't a move that's going to push the Royals more into the contention category, but it's nostalgic for the fans who watched those seasons where Davis shined the brightest. Davis linking back up with the Royals means both he and Greg Holland are now back in Kansas City and we all know how well they worked together during the World Series seasons.
As Alec Lewis notes above, this contract is the same one the Royals gave Holland when he came back to Kansas City. There wasn't a ton of excitement surrounding Holland's deal last season and look how that ended up panning out. Holland was fantastic in his return season with the Royals and while it's probably not going to be like the H-D-H days of old, having two of them in Kansas City again will be fun.
Now all the KC Royals have to do is track down Kelvin Herrera and get the whole trio back together again. That's probably not going to happen but it'd be a fun storyline for sure, even if the three aren't anywhere close to being the dominating trio they once were.
Maybe this deal doesn't give us the resurgence of Davis, but at least the Royals can give one of their former dominant players another chance to turn things around.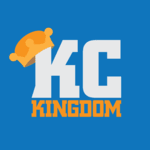 What do you think of this signing, Royals fans? Are you excited to have Wade Davis back in Kansas City or do you think this deal is going to blow up in KC's face?