Chad Henne helped the KC Chiefs advance to third straight AFC title game
It wasn't looking great for the KC Chiefs when Patrick Mahomes exited the game in the third quarter with what appeared to be a concussion. In came Chad Henne and he ended up essentially sealing the deal for the team in the final minutes of the game.
The Chiefs got off to a commanding 19-3 lead, but after Mahomes left the game, the Browns found some momentum and this game came down to the wire. With two minutes remaining in the game and the Chiefs up 22-17 with the ball on a 3rd and 14, Henne took off with the football and ended up getting near the first down marker.
The Chiefs then went for it on fourth down and converted on a five-yard pass to Tyreek Hill, clinching the game and advancing KC to their third straight AFC Championship Game. They've hosted all three of those title games too.
The KC Chiefs might have won, but that game was excruciating for a variety of reasons.
Obviously winning the ball game is huge, but losing Patrick Mahomes in the third quarter was a crushing blow to this offense. As of now, the Bills are favored over KC next week in the AFC title game, and that all comes down to Mahomes and if he can go next Sunday.
Before Mahomes exited the game, his toe was clearly bothering him and that'll definitely be something to watch throughout the week. With Mahomes, the Chiefs are likely favorites over Buffalo, but without him, it makes perfect sense for the Bills to be favored with how well they're playing.
Something I loved seeing was that the defense came up big in the fourth quarter. When Mahomes left, the momentum definitely shifted, as the Browns scored a touchdown to make it a five-point game. KC's defense tightened up and prevented them from scoring again.
Henne wasn't perfect, but that 13-yard run he had was something we'd see Mahomes do. That play went from fans screaming "NO NO NO" to seeing him inch closer to the marker and then shouting "YES KEEP GOING". It was a crazy turn of events.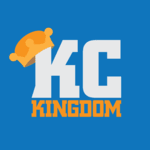 If Mahomes is good to go next weekend, the Chiefs can definitely beat Buffalo, but if he's unable to go, it'll be Henne time. For now, however, let's celebrate the victory and a third straight trip to the AFC Championship Game.