Royals Rumors: Greg Holland return helps bullpen remain strong in 2021
The latest in Royals rumors involves Greg Holland returning to the Kansas City Royals.
After an impressive 2020 season with the Kansas City Royals, Greg Holland has decided to return to the team that drafted him back in 2007. Holland had struggled during his years after Kansas City, having one good season in Colorado, but then floundering with the Cardinals and Diamondbacks.
He returned to Kansas City in 2020 in hopes of turning things around and he did just that. The former closer pitched 28.1 innings and ended the shortened season with a 1.91 ERA and six saves. He wasn't the main closer, as Trevor Rosenthal had that job until he was traded.
As Jeff Passan notes in the tweet below, Holland is signing a one-year deal worth $2.75 million and rejoins a bullpen that looked pretty darn good a season ago. This is a terrific move by Dayton Moore and the Royals.
Royals rumors continue to be plentiful, as Dayton Moore is making moves.
Moore said he wanted the team to contend in 2021 and his offseason is showing that he thinks this team is ready to do just that. The division is getting tougher, especially the White Sox, and Moore is doing everything he can to build the best possible team in Kansas City.
Holland had quite the career with the Royals early on, making it to two All-Star Games and posting back-to-back seasons with ERAs under two and doing so three total times in a four-year stretch. It was a bummer when he was injured in 2015 and couldn't pitch for the team in the World Series that year, but he's staying true to this franchise by agreeing to stay with them for another season.
Something to keep in mind with this signing is that hopefully, 2021 will be a full season, meaning Holland will be pitching in more than just 28 games. He's battled injuries in the past few seasons and that's going to be a worry in the back of fans' minds.
For now, however, we can look at the Royals bullpen and be excited. Passan mentioned Holland would join the likes of Scott Barlow and Josh Staumont, but the Royals will also have Jesse Hahn, Jakob Junis, Kyle Zimmer, Tyler Zuber, and newly signed Mike Minor could be someone that contributes out of the bullpen as well.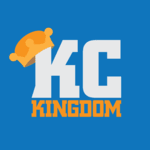 The Kansas City Royals might not be World Series contenders in 2021, but this bullpen is going to make them a playoff contender.