Kansas City Chiefs: Win over Raiders provides breathing room in division
The Kansas City Chiefs might have ensured a fifth straight division title would be theirs with their 35-31 victory over the Raiders.
With their latest win in the books, the Kansas City Chiefs move to 9-1 on the season while the Las Vegas Raiders dropped to 6-4. While no one really expected anyone but the Chiefs to win the AFC West in the 2020 season, the Raiders could have made things interesting had they taken down KC on Sunday night.
Let's say the Raiders had pulled off the season sweep of the Chiefs in Week 11. With a victory for the Raiders, they'd be 7-3 right now while the Chiefs would have been sitting with an 8-2 record. Kansas City still would have been in the driver's seat, but the margin for error would have become a lot smaller for the defending champs.
With the win, the Chiefs now have a comfortable lead over the Raiders in the division and are allowed to drop a game or two moving forward (though that's not ideal if they want to have any shot at landing the No. 1 seed). It's also extremely possible that the Raiders lose at least one more game, which would open up Kansas City's lead in the AFC West even more.
The win wasn't pretty, but it was huge for the Kansas City Chiefs when it came to their quest for a fifth straight division title.
While the Chiefs likely still would have won the division even with a loss on Sunday, it was nice that they saved us the stress of having to worry about potentially not winning it. The Chiefs have been dominant against the AFC West in the last four seasons, but the Raiders proved they're close to being legitimate contenders for the division crown.
The biggest thing for the Chiefs to keep their eye on now is that No. 1 seed, which currently belongs to Pittsburgh. The Steelers have yet to lose a game this season and they play the Ravens on Thanksgiving night, which should be a fun game.
Chiefs fans have to root for Baltimore in that Turkey Day battle because a Steelers loss would give KC a lot of motivation heading into what should be a tough game against the Bucs on Sunday afternoon.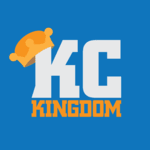 The AFC West still belongs to the Kansas City Chiefs, but the 2021 season might finally bring about some real challengers for the crown. For now, let's enjoy that a fifth straight division title is likely coming KC's way.