Kansas City Chiefs: DeAndre Baker could fill long-term needs
Former Giants cornerback DeAndre Baker could fill numerous long-term needs for the Kansas City Chiefs.
Former New York Giants corner DeAndre Baker is now available for teams to sign after charges of armed robbery were dropped by the district attorney in South Florida. With that issue now appearing to be resolved, the corner is free to play and the Kansas City Chiefs are contenders to land his services — Not just for 2020, but for multiple seasons.
The No. 30 selection in the 2019 NFL Draft, Baker would fill a long-term need for the Chiefs at a very important position. With current starter Bashaud Breeland a free agent after this season, and teams throwing on the Chiefs in an effort to keep up, having quality corners is a must for Kansas City.
There are issues to signing or not signing the former Giant. He has good, but not great size (measured just under 6'0″ at the combine) and doesn't have elite speed. Players that fit into that category can at times struggle in a man-style defense, perhaps more suited to an 'off-man/zone coverage' scheme.
Were there any character concerns regarding Baker coming out of Georgia? Only the team would know that, and regardless of what happened in South Florida with the charges, the situation doesn't help any previous, lingering concerns.
And lastly, can the Chiefs afford to sign the corner? While the Chiefs have $5.806 million in cap space currently, they are already projected to be at least $13.908 million over the cap for next season. Teams can use whatever money under the cap in one season and use that toward the future season. So even if the Chiefs sign Baker to a one-year deal, his contract will take away from the team's ability to rollover and create cap space in 2021.
The Chiefs can afford to sign him, assuming the background information checks out and the defensive coaches believe he can be successful in their system. If you can sign him to a contract in the neighborhood for three seasons, the Chiefs get controllable depth at corner with the young player and Baker has the opportunity to play for a team that appears likely to win a lot of games and perhaps the chance to play for a championship.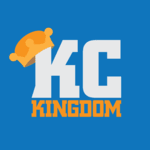 This is a no brainer decision for Kansas City and is a move they should be pouncing to make. DeAndre Baker would fit in well with this defense.