Royals Rumors: Matt Shoemaker would be veteran addition to rotation
Matt Shoemaker has been discussed in Royals rumors and he'd be a nice addition to the Royals' rotation.
According to Jon Morosi, the Kansas City Royals are interested in signing Matt Shoemaker for the 2021 season. Morosi also noted that the Royals are looking into a few free agent starters and mentioned in his tweet (see below) how the rotation did this past season.
Shoemaker is 34 years old and is coming off of a meh season for the Blue Jays where he pitched 28.2 innings and finished the season with a 4.71 ERA in six starts. Is he a game changing pitcher? No, he's not, but the Royals don't necessarily have to find that kind of pitcher in free agency because of the young talent they already have in the majors and coming up through the minor leagues.
As of now, it's looking like the rotation will likely consist of Kris Bubic, Danny Duffy, Brad Keller, and Brady Singer. The Royals are going to move Jakob Junis to the bullpen, so that leaves one spot up for grabs, which Shoemaker could fill.
Despite this season's poor showing, Matt Shoemaker would provide veteran leadership for a young team and makes sense to be part of Royals rumors.
In 2019, Shoemaker pitched 28.2 innings (same as 2020) and only started three games. In those games, however, Shoemaker was fantastic. He finished that year with a 1.57 ERA and while yes, it was in extremely small sample size, that's the ceiling for Shoemaker. He's probably not going to put up those numbers in Kansas City should he sign with the Royals, but it's been proven plausible.
If the Royals made the decision to sign Shoemaker, it'd be because of the veteran experience he could bring to a rotation that'll be made up of youngsters. He and Duffy could serve as mentors to guys like Bubic, Singer, Jackson Kowar, Daniel Lynch, and whoever else gets a chance to pitch in the rotation for the Royals in 2021.
As Morosi noted above, the Royals rotation put up decent numbers last season. Bubic, Keller, and Singer provide real optimism for the organization and a veteran arm might not put up the best numbers, but can help those guys grow.
At the same time, this could end up going about as poorly as the Matt Harvey signing went this past season. If that's what happens, so be it. The Royals likely only give Shoemaker a one-year deal anyway and this will be a "prove it" deal for the 34-year-old pitcher.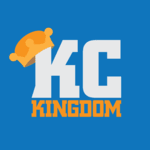 How would you feel if the Royals signed Matt Shoemaker?