Kansas State Football: Three things to watch vs Oklahoma State
Kansas State football heads back home to face Oklahoma State and hope to move to 5-2 on the year.
Last week was beyond bad for the Kansas State Wildcats. They fell to West Virginia and looked really bad on offense and on defense, although that is due to the offense relying on them too much. There were a couple of positives, like the d-line was good along with special teams, but the offense needs to turn it around.
The Wildcats season will be heading into its toughest stretch, as they face Oklahoma State this Saturday followed by games against Iowa State, Baylor, and then Texas to close out this shortened season. For the Wildcats to have a chance for the Big 12 Championship, they would need to win three of these four games at the very least. Winning out would obviously be ideal, but won't be easy.
This Saturday may be the biggest game of the year for the Wildcats against what is perceived to be the best Big 12 team talent-wise this year. Oklahoma State has been electric this year whether it is on offense or defense this team makes plays and Kansas State will have a tough time keeping up or keeping them down.
For this game, both teams will have to have their best showings on all sides of the ball as this could be life or death in the race for the conference championship. With all this in mind, here is what to watch for when the Kansas State Wildcats return home to face the Oklahoma State Cowboys.
1. Hopefully the offense has a new game plan.
Last week against West Virginia, the Kansas State offense was atrocious and it showed. To my eye, it looked like the game plan was to just test the secondary of West Virginia with intermediate and deep passing plays, as West Virginia might focus on the run game of the Wildcats. The problem with that game plan was the fact that it is not what K-State does best. They are known as a power running offense.
While the idea for the game plan last week was fine, that will not work this week. The Oklahoma State defense has been really good this season, only allowing 174.6 yards per game along with only 5.53 yards an attempt. This means that the Wildcats might need to go to a west coast style offense of shorts passes along with running the ball.
The main thing K-State needs to do on offense is to stay on the field. They need to establish the running game early. Oklahoma State may have a great pass defense, but their run defense is a little easier to get through as they give up 125.2 yards per game. Along with running the ball, expect a ton of short passing concepts to keep the Cowboys on their toes and maybe Kansas State could break one for a score or two.
2. Battle in the trenches will decide this game.
This is a game where great line play will win or lose the game for either team. Both teams tend to run the ball a good amount and give up sacks, so whoever can get great line play to set the tone of the game will have a good chance to win the game.
The Kansas State Wildcats will need to get some good o-line play for this game to establish the run and to keep Will Howard on his feet. The defensive line should be as good as it has been all year. Teams have been focusing a lot on Wyatt Hubert and that has seen other players have stepped up their play, like Bronson Massie, Drew Wiley, and Kirmari Gainous.
3. Keeping the stars in check.
The Wildcats will be facing the best trio of offensive players in the Big 12 this Saturday and the key question is who will be guarding those players? The players K-State needs to focus on are Tylan Wallace, Chuba Hubbard, and Spencer Sanders.
These three have become a very difficult bunch to defend, as Wallace will probably be a first or second-round pick alongside Hubbard, who has a lot of speed and vision. Sanders is the youngest of the three and is sporadic, but he is also a big playmaker with his arm and his legs.
The best way for Kansas State to guard these three is to put certain players on them and make them win one-on-ones. Here is who should guard these very talented players — For Wallace, it is a toss-up between AJ Parker and Ekow Boye-Doe, as those two have been the best corners for the Wildcats.
For Hubbard, expect Elijah Sullivan to be the main one trying to bring him down, as Sulivan is known for being a run stopper who always tries to deliver big hits. For Sanders, expect the unexpected, as either Wiley, Duke, or Massie will try to get as much pressure on him as possible.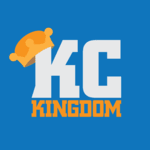 Kansas State will need to do all of these things to even have a chance in this game as they are heavy underdogs, as expected against a top ten team. Can Kansas State football overcome their mistakes this week?