Kansas State Football can't overcome mistakes in loss to Oklahoma State
Kansas State football narrowly lost to No. 14 Oklahoma State by a score of 20-18.
The Kansas State Wildcats shut out the explosive Oklahoma State offense in the first half of their game on Saturday, but the second half wasn't as kind to them and it cost them. K-State led 12-0 at half time and that score surprised a lot of people because of how good the Cowboys offense is and how subpar the K-State defense has looked in recent weeks.
Unfortunately, the second half didn't go as well for the Wildcats. Oklahoma State scored 13 points in the third quarter to take a 13-12 lead and from there, K-State had to try and move the ball better than they had for the entire game to that point.
Kansas State was driving to take the lead midway through the fourth quarter, but quarterback Will Howard fumbled the football. Jason Taylor II scooped the ball up and ran it all the way back for a touchdown, putting the Cowboys up 20-12.
That mistake was difficult for Kansas State football to overcome.
K-State's defense held the Cowboys to a 3-and-out on the next drive, but it didn't matter. When the Wildcats got the ball back, Howard immediately threw an interception, which sealed the deal and handed KSU their third loss of the season.
There was a lot to like about Kansas State in this game, but obviously losing sucks. The Wildcats had every opportunity to win this game, even after a costly Howard fumble that went the other way for six points, but they couldn't pull off the W.
The defense played spectacular and that's saying something considering how talented Oklahoma State's offense is. The Cowboys have Spencer Sanders, Chubba Hubbard, and Tylan Wallace at their disposal offensively and K-State limited all three of them. It truly was an impressive performance put on by the defense.
Unfortunately the offense couldn't pull their share. Howard threw for just 143 yards, one touchdown, and one interception. He did a lot of damage on the ground though, rushing for 125 yards and a touchdown on 14 carries and leading the team in rushing yards.
It'd have been nice to see the offense put up more points, but no one expected this game to be a shootout. The Wildcats have had problems being explosive this season and Howard is only a freshman so that's to be expected. He's learning though and that's the biggest thing a freshman quarterback can do. Howard will be a very good quarterback for the Kansas State Wildcats.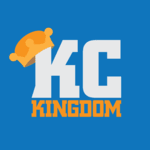 A loss stings, but Kansas State football put up one heck of a fight against No. 14 Oklahoma State.