Kansas City Chiefs haven't been taking AFC West games seriously so far
The Kansas City Chiefs are 1-1 in the division right now and honestly should be 0-2.
It's no secret that the Kansas City Chiefs have dominated the AFC West in recent years. Last year they went a perfect 6-0 in the division and the previous year they went 5-1. Andy Reid and Patrick Mahomes haven't had many issues navigating their way through a division that on paper could look somewhat intimidating.
The Chiefs have played two games against divisional opponents this year and looked off in both games. They honestly sleepwalked their way through both of them and it finally bit them in the butt the second time around.
In Week 2, a loss looked imminent for the Chiefs after the offense couldn't move the ball and the defense was tasked with stopping Justin Herbert in his first ever NFL start. Neither side was able to do their job very effectively, but the Chiefs won that game in overtime thanks to Harrison Butker's 58-yard field goal attempt.
Three weeks later, the Chiefs hosted the Raiders and once again decided they weren't all that interested in trying against their divisional foe. They essentially took the day off (and somehow only lost by eight points), but Butker couldn't save them this time and they suffered their first loss of the season as a result. The sloppiness finally caught up to them and maybe that had to happen in order for the Chiefs to realize these AFC West games are still important.
We all know that by season's end the Kansas City Chiefs are going to win their fifth straight AFC West title. The Raiders might give them a midseason scare as they have in the past, but when push comes to shove, the Chiefs are the better team, no matter what the score of their match-up was.
The Chiefs know they're the best team in the division and it's likely why they're not putting as much effort into these games. "The Chargers weren't supposed to be anything this year, so do we need to put in 100% effort?" "We've handled the Raiders at Arrowhead the past six years, let's give it 50% today." Hopefully they're not thinking about that nine-game win streak against Denver and how a 10th win is a lock (no pun intended), otherwise it's going to be another closely contested game for these Chiefs.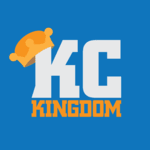 Yes, the Chiefs are the best team in the division by a long shot, but not taking these games seriously could end up costing this team down the line. Treat every opponent as if they're a threat to your Super Bowl aspirations.