Kansas City Chiefs: Is it time to take a shot on Earl Thomas?
The Kansas City Chiefs need to strongly consider inking Earl Thomas to a short-term contract this season.
It was shocking when Earl Thomas was released by the Ravens prior to the season, but even more shocking that he's still a free agent. Thomas is widely known as a locker room cancer and that's likely why he remains unsigned, so that may have Kansas City Chiefs fans screaming "Noooooo!" when reading the title to this post or maybe even asking "Why now?" in regards to this article, but here is why it is time.
The Chiefs recently signed Le'Veon Bell and it is kind of a big deal. That is what originally had me wondering about Thomas. The fact that the Chiefs were willing to take a huge swing for the fences at a position of no need makes one think maybe it would be worth it to take a shot at another potential star addition.
Thomas is definitely a bigger risk than Bell, but after the first snap of the season, contracts aren't guaranteed. That means if Thomas comes in and doesn't buy-in and the Chiefs are afraid it could be metastatic, they can just cut him and remove him like he was never there. It could basically be the same no risk potentially high reward scenario that Kansas City took with adding Bell.
The second and maybe most important reason why this makes sense is because of the Chiefs' three safety sets that they frequently run on defense. In fact, they imply the three safety unit so often that there were three safeties – Tyrann Mathieu, Juan Thornhill, and Daniel Sorensen – who played 100 percent of the defensive snaps against the Buffalo Bills in Week 6.
This means that – like the running back situation with Le'Veon Bell – even though the Chiefs have two really good safeties and no clear need at the position he could still, in theory, play up to 100 percent of the defensive snaps making him a potentially even bigger upside signing than Bell.
Now, Sorensen gets a lot of flack for his play, but he actually does some good things on defense, but I don't think there is any logical football fan on the planet who would argue that Sorensen is better than Thomas. Looking at the tweet above, imagine having Thomas, Mathieu, Thornhill, Bashaud Breeland, and Charvarius Ward on the field for 100 percent of the Chiefs' defensive snaps. That would be a gorgeous sight for Chiefs fans.
This would turn a 'weakness' in the Chiefs' secondary into a strength immediately and without a double give the Chiefs the best safety corp in the NFL. If I'm Brett Veach, I'm thinking let's go all in and get this second ring. If the Chiefs could pull this move off and it works, they would have so much star power that it would almost be unfair and would bump a Super Bowl contender well out in front of the pack as the Super Bowl favorite.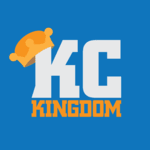 What do y'all think Chiefs Kingdom? Is Thomas worth the risk? Should the Chiefs go all in on this season, Super Bowl or bust?