KC Chiefs: Le'Veon Bell signing should spell the end of Anthony Sherman
Le'Veon Bell signed with the defending Super Bowl Champion KC Chiefs and that should lead to KC parting with Anthony Sherman.
The Kansas City Chiefs were able to add Le'Veon Bell to their active roster by putting Kelechi Osemele on Injured Reserve, but in taking a quick look at the roster, it could and should mean more. The Chiefs currently have four tight ends and five running backs on their roster (six if you want to lump Anthony Sherman in there). That is at least one too many at both spots especially since the Chiefs just added Bell.
Bell and Clyde Edwards-Helaire should handle 100% of the running back touches and should play well over 90% of the combined running back snaps, so it is a huge waste to keep three running backs on the roster behind them. As far as tight ends go, it is definitely a waste of a roster spot to keep anything more than three tight ends and now it is even more so with having two great receiving running backs in Bell and Edwards-Helaire.
Now, all that leads us to the third and arguably biggest problem with the roster: Anthony Sherman. This is not a hate on Sherman article at all because that is a dude that is impossible not to like, but that doesn't make him worth a roster spot in Kansas City. Sherman is playing just eight percent of offensive snaps this year, which is the lowest in his career and has to be a record low for a player announced as a starter like in the history of the NFL.
The KC Chiefs need to move on from Anthony Sherman.
Of course, Sherman isn't completely useless, he is obviously a great special teams player and while not being a productive offensive player, it could be argued that he's useful as a run blocker, but let's look at why these reasons aren't reason enough to warrant a roster spot.
First off, there is no arguing that he is a plus special teamer, but he is also playing his lowest special teams percentage in six seasons and that just speaks to the depth of guys that the Chiefs keep as special teams specialists. Keeping a defensive back or offensive lineman seems like a better use of a roster spot to me than another special teams exclusive player.
Now, to the run blocker topic. He only plays eight percent of offensive snaps. EIGHT! To put this into perspective, the last game he was active for, he played two offensive snaps. TWO! He can't be that useful as a blocker playing just here and there or just eight percent of offensive snaps.
Not to mention, did you see how well the Chiefs ran the ball against the Bills with a banged-up offensive line and Sherman on the COVID-reserve list? (That version of the o-line might be better than the original starting o-line, but that's a discussion for a different article) He doesn't make THAT big of an impact on the run game and, shoot, for just two snaps a game, I would teach Nick Keizer or Khalen Saunders how to play the spot.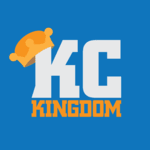 All this goes to say that Bell coming into the picture gives the Chiefs three very expendable roster spots that they should see if they could make better use of. What do you guys think, Chiefs Kingdom? Is it time to move on from the Sausage?