KC Chiefs: Trading for A.J. Green would make offense unstoppable
The KC Chiefs could use some help at wide receiver and A.J. Green could be available.
The Kansas City Chiefs are well-known for their explosive offense and while that's still the case this season, they could certainly use some help. Sammy Watkins went down in the Week 5 loss while Mecole Hardman and Demarcus Robinson couldn't get much going. With Watkins slated to miss some time and the Chiefs needing help at wide receiver, why not look into trading for Bengals wide receiver A.J. Green?
During the Bengals' blowout loss to the Ravens, there was speculation that wide receiver Green mouthed "Just trade me" on the sidelines. He's been frustrated with the organization in recent years and with the team in the Joe Burrow era now (who looks to be connecting the most with fellow rookie Tee Higgins), it makes sense that Green would be ready to move on.
The KC Chiefs would be foolish not to go after A.J. Green at the trade deadline.
Green might not be the player he was at the beginning of his career, but fortunately for him, the Chiefs wouldn't need him to be that player. They have Tyreek Hill as their WR1 and Travis Kelce is the best tight end in the game. All they'd need from Green is for him to step in as the WR2 and become a mismatch against defenses.
The issue with Green is that he is injury prone, missing all of last season as a result, and he is actually injured right now and slated to miss a few games. This could make it easier to trade for him, but it could make it much riskier as well, as the Chiefs obviously wouldn't want to give up a ton for an oft injured receiver.
Adding Green would keep the Chiefs offense as one of the best units in the league and would give them an added threat in the passing game. He hasn't had a 1,000 yard season since 2017, but he also hasn't had a reliable quarterback very often during that time either. Burrow looks to be the real deal, but he's leaning more on Higgins as of now.
Green has had just 14 receptions for 119 yards through five games and he's not going to be a part of that Bengals rebuild. Cincinnati should look to get what they can for him while they still can and getting a draft pick or two from the Kansas City Chiefs would be their smartest play.
For the Chiefs, it gives them another legitimate wide receiver to pair with Hill and hopefully Watkins as well. Trying to game plan against those three and Kelce would be a nightmare scenario for defensive coordinators.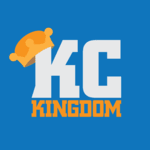 Would you be interested in the KC Chiefs trading for A.J. Green?