KC Chiefs and Buffalo Bills are in a similar situation this week
The KC Chiefs and Buffalo Bills will be eager to flip the script in Week 6.
Heading into Week 5, both the Kansas City Chiefs and Buffalo Bills were undefeated and both looked like legitimate Super Bowl contenders during those first five weeks. After Week 5, however, the Chiefs and Bills each suffered their first loss of the season and now are in the same boat heading into this key Week 6 match-up.
This game was initially supposed to be played on Thursday Night Football, but was moved due to the Bills' Week 5 game against Tennessee being played this past Tuesday (Tuesday Night Football!). Now the Chiefs/Bills game will be played on Monday afternoon and it's going to be a key win for one team and a key loss for another team (yes, a tie could theoretically happen, but I was on a roll, so just leave it be).
While the Chiefs' Week 5 loss to Las Vegas wasn't nearly as bad as Buffalo's to the Titans was, it really did look like both teams slogged their way through their Week 5 match-ups in preparation for this game. The Chiefs overlooked the Raiders and the Bills overlooked the Titans because they knew Week 6 was going to be one of their biggest games of the season.
In Buffalo's defense, they also had to game plan for two teams essentially, as it wasn't made official that they'd play Tennessee until later on in the weekend. So prior to that announcement, they were prepping for both the Titans and the Chiefs. That could have been why they looked so sluggish in their 42-16 loss to Tennessee.
The Chiefs just looked disinterested in their game against Vegas yet they only lost by eight points. That really does paint a picture for how good this team is going to be when they wake up and realize their potential rather than just assume they'll win each week.
Anyway, for Week 6, both of these teams are going to be desperate for a win. The Chiefs are desperate to get back in the win column because a loss would give them the same amount of losses as the Raiders with the black and silver holding the head-to-head tiebreaker (though KC would still have one more win due to Vegas' bye).
Buffalo is desperate to get a W because this is finally their year to secure the AFC East and they can't lose any momentum whatsoever if they want to edge out the Patriots for the first time this decade. Also, we all know a loss for the Bills would result in the "Were they ever really that good?" talk, which Kansas City won't have to deal with since they're the defending Super Bowl champions. Though a loss for the KC Chiefs would definitely stir up the Super Bowl hangover talk.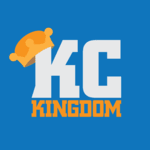 This Chiefs vs Bills game should be a fun one and I actually picked Buffalo to win it prior to the season because of it being a Thursday night game on the road. Now that's it's pushed back a few days, I do feel more confident in Kansas City turning the tides and getting a win, but it won't be easy since the Bills are in the same situation as them.