Kansas State Football: Defense gets the job done against TCU
Kansas State football escaped a close game over TCU with some great defense and not so great offense from both teams.
The 21-14 win has made the Kansas State Wildcats 3-1 on the season and 3-0 in conference play, all while being ranked No. 22 for the first time this year. This game was not a very flashy one with very few big plays as both teams were solid defensively.
Both teams got 300+ yards of offense, but that did not lead to offense as a total of three total offensive touchdowns for both teams combined. It seems that the gameplan for both defenses was to make the other team one dimensional, favoring the pass rather than running the ball.
This kind of worked for both teams as there was not efficient running, outside of Will Howard, by any running back on either team. The problem was that there were still 361 rushing yards combined by both teams, which accounted for over %50 of the offensive yards in the entire game.
You would think that the team who would have a better passing game would have won this game, but no TCU did not win this game despite an efficient passing attack. The game was decided by the Wildcats defense as they forced TCU to many 3-and-outs and a key turnover.
The K-State defense was very traditional for them as they bent but did not break. That shows as they gave up 362 yards of total offense and only gave up 14 points. The biggest play of the day that lead to the K-State victory was the AJ Parker pick six that made it a 21-7 game.
Without that interception who knows how that game turns out as K-State's offense was sputtering for most of the day and TCU at that time had Matthew Downing in as Max Duggan went out with an injury.
Now, let's talk about the K-State offense, which was not good against TCU. They only had one offensive touchdown, which was a Howard rushing touchdown. The reason the offense was so bad against TCU was the inefficiency of the passing game.
Howard was 8-for-19 with 117 yards and an interception on the day. This is subpar by any standards, but I will cut some slack as he was making his first career start against one of the best Big 12 defenses.
I guessed that a wide receiver would have a good day due to TCU trying to take away the run and I could not have been more wrong. No receiver made a catch outside of DJ Render, of all players, and Chabastin Taylor, who both combined had 5 catches for 34 yards.
It seems that K-State's wide receiver room keeps getting lighter as Malik Knowles was nowhere to be found, and we do not know if he is hurt or not. It was also pretty surprising that DJ Render was getting time over Joshua Youngblood and Phillip Brooks.
If the passing game struggles as it did against TCU, the Wildcats will have trouble winning many games in the Big 12. With a two week wait for the next game expect K-State to try to get some guys into form and hope that Skylar Thompson gets fully healthy.
With all the negatives aside, K-State's defense continues to be good and they will need it to be good once they face the other favorites in the conference of Oklahoma State and Texas. I would expect this season to be littered with close games, except against KU, unless the offense can take that next step.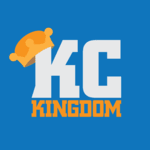 The next game for Kansas State football is the Sunflower Showdown against the Kansas Jayhawks in the Little Apple.