KC Chiefs: Patrick Mahomes was solid, but not spellbinding in Week 4
Patrick Mahomes was good for the KC Chiefs in Week 4, but not his mesmerizing self.
*THIS ARTICLE WAS WRITTEN WITH THE HELP OF A SCREEN READER*
Listen Kansas City Chiefs fans, let's have a moment of pure honesty. The ugly truth is that we as Chiefs fans have gotten rather spoiled over the last two years, and we have come to expect that every performance of Patrick Mahomes needs to be a fireworks display worthy of New Year's Eve. We sometimes neglect to remember that Mahomes is fallible and not all of his performances will make the front page or rule the highlight real on SportsCenter, and that is what we saw Monday night against the Patriots.
Sometimes we tend to worry about Mahomes when he is not shooting missiles downfield or scoring touchdowns at will, but sometimes we just need to take solace in a solid performance, which is what we got from Mahomes on Monday night.
Did the Chiefs have a good win against the Patriots on an impromptu Monday night game? No doubt. Did they bust the game open in the fourth quarter? Heck yes they did, but before that, if we are being honest, the Chiefs offense was held largely in check by a Bill Belichick defense.
Now, the caveat that we all want to grant to Mahomes is that he was facing Belichick, the most brilliant defensive mind in the league, who might just have Mahomes number. The evidence would suggest that if someone has figured Mahomes out, no surprise it would be Belichick. The evidence I am referring to is that in his career, Mahomes has only gone an entire first half without scoring a touchdown in some form or another three times in his career, and it just so happens that all three of those times were against the Patriots.
All that being said, none of this is an indictment on Mahomes, for he is far from the first extremely talented quarterback to be dialed in by a Belichick ran defense. So, did we see any fireworks or super hero like plays from Mahomes Monday night? No we did not.
What we did see I find almost more encouraging, and that is that at his absolute worst, Mahomes is a very good quarterback who will always give a solid performance and find a way to win. For nearly three quarters of the game, Mahomes was limited, but even still he made absolutely crucial plays with his arm and his feet, making spectacular throws, rushing when he needed to and finding Mecole Hardman and Tyreek Hill for the all important touchdown passes.
Mahomes finished the night with a very serviceable 19 of 29, 236 yards and two touchdowns. Again, nothing spellbinding, but it was enough to win, and in the end, that is all that is required of him. It is not in Mahomes' contract to be a magician every single play and leave fans' mouths agape at the end of each game. Rather, it is his job to win football games, and that is exactly what he did.
Mahomes continues to show us that even when he isn't performing other worldly plays, and even when he begins to look human again, even at that level, he is still one of the best quarterbacks in the league, and he will find a way to win. If it isn't through mind blowing plays, it will be through just gutting it out, being the constant leader he has proved himself to be, and to never stop pushing until the team is in the end zone and the clock strikes zero. That is why Mahomes won on Monday night.
There are many times that you can point to in Mahomes' career, and say that he won because the defense just didn't have an answer for him, that he just ran circles around them, that he just put the offense on his shoulders, tied on his cape and took off into the sky. The win against the Patriots was not a Mahomes extravaganza, it was a team effort, and Mahomes played his part.
It is a crucial role to be sure, but it was just one part of a team effort that secured the W. It was more of a compliment to the Chiefs as a team, that even without Mahomes playing lights out, they still did what needed to be done to secure a home victory over a rival team by more than two touchdowns, and that is what I take away from this game.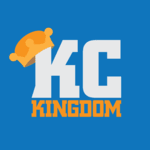 Mahomes can be a jedi when we need him to be, put the team on his back and take off, or he can just be a really good quarterback, an extremely valuable part of a team that will help them find a way to win and to me, that is what is the most encouraging.