KC Chiefs: Who will fill in for Bashaud Breeland in the first four games?
The KC Chiefs will be without Bashaud Breeland for the first four games of the 2020 season. Who will replace him during that time?
Not having Bashaud Breeland to start the 2020 season is going to be tough for the Kansas City Chiefs, especially when you look at the opponents they have in those first four games. They'll play the Texans, Chargers, Ravens, and Patriots during that time, all with weapons that could deal the Chiefs corners fits.
Breeland had his ups and downs in Kansas City last year, but his ups far outweighed his downs. He had a big interception in the Super Bowl and the fact that he re-signed with the Chiefs was huge, as he'd give them a number one corner for the 2020 season.
Breeland was suspended due to violating the league's substance policy and now the Chiefs need to find someone to replace him during these first four games. Who might they put in that spot?
There are a few options for the KC Chiefs when it comes to replacing Bashaud Breeland.
The most likely answer is Rashad Fenton, who surprised a lot of people with what he was able to do as a sixth round rookie last year. Fenton is the only one in this bunch with experience in the Chiefs secondary and he's played alongside Charvarius Ward before, which bodes well for him in this scenario.
The Chiefs drafted two potential options in L'Jarius Sneed and BoPete Keyes, but neither seems like a safe option to start. Sneed played safety in college, but it's been common knowledge that the team plans to use him as a cornerback. As for Keyes, he was a seventh round pick and offers potential for the future, but he's not ready to be a starter yet.
Kansas City signed Antonio Hamilton, who had previously played with the Giants. He's mostly been a special teams guy, but he'll probably have a bigger role with the Chiefs, especially since the need for corners is pretty big.
The only remaining option could be for the Chiefs to potentially bring in a free agent, which is something they haven't shied away from doing in the past. Some of the biggest names available at the cornerback position are Prince Amukamara, Trumaine Johnson, Aqib Talib, and Tramon Williams.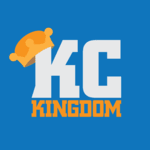 It'll be interesting to see how the Chiefs handle things alongside Ward for the first four weeks of the season, but hopefully whoever gets the spot is able to hold things down enough until Bashaud Breeland returns to the gridiron.