How has COVID-19 affected Wichita State Shockers?
With COVID-19 affecting programs around the country, the Shockers are no exception despite net having football.
Gregg Marshall couldn't have asked for a worse time to quarantine in the middle of the country. Travel and in-person visits were critical for Wichita State's effort on the recruiting trail, so there's no doubt it had an impact on his squad.
As a team that had six scholarship players leave and graduated their experienced center, Marshall had a lot of work to do this summer. For the most part, he did a good job all things considered, but let's look at some areas that COVID-19 has shown it's impacts.
Transfers
Although there were a wave of transfers for the Shockers, COVID didn't have a major impact on many of them. There was certainly a good amount of head-butting between players and the coaching staff, from broken promises and coaches not seeing effort.
The transfers included –
While not exactly a transfer, former 4-star commit and North Carolina native JaDunn Michael reopened his recruitment after the pandemic, citing wanting to stay closer to home. He ended up committing to Elon, much closer to home.
As you can see, replacing all that is no small task. Let's dive into how the Shockers are trying to do it.
Recruiting
With several key spots to fill, Marshall quickly turned to familiar places. He landed UConn grad transfer Alterique Gilbert along with two top JUCO products in Clarence Jackson and Craig Porter.
Building on that momentum, he signed two 3-star prospects from the east coast. Ricky Council IV is a dynamic guard prospect at 6-4, 218 lbs from North Carolina. Council is joined by Chaunce Jenkins from Virginia, an athletic 6'4 guard that has shown flashes of potential.
However, it's hard not to wonder what Marshall could've accomplished without the restrictions COVID has caused. In recent years he has pulled in talented classes with players such as Landry Shamet (now with the Clippers), Markis McDuffie (European pro), Dexter Dennis, and Tyson Etienne.
He would've had an ample amount of playing time and scholarships to offer, and there's no reason to think he wouldn't have continued his recruiting hot streak. While only time will tell how this class develops (Ron Baker was a 0-star recruit after all), it certainly doesn't have the eye-popping star power of other recent Marshall classes.
The one recruiting positive for Wichita State may have also been caused by the virus. Center Morris Udeze decided to return to WSU after a visit with the coaching staff. It was certainly a weird process, as he officially announced he was transferring and was recruited by other schools before returning. The high-flying Dexter Dennis also decided to return to Wichita State after considering the NBA Draft process.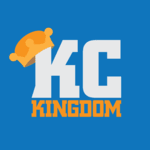 Although we won't know the true impact of the virus until the dust settles and scheduling information begins to come out in more detail, there's no doubt Wichita State has been as affected as anyone.
Their home court advantage will certainly take a hit as a live crowd doesn't seem like a reasonable thought just yet. Meanwhile, Gregg Marshall and his Shockers await the decision of the American Athletic and other conferences around the country.