Kansas City Royals: What we learned from Kyle Zimmer's first MLB start
Kyle Zimmer took the mound as a starter for the first time in his Kansas City Royals. How did it go and what else did we learn about the boys in blue from game five of the 2020 season?
In their third straight game using an opener, the Kansas City Royals gave former first round pick Kyle Zimmer his first ever MLB start. Zimmer had made his MLB debut on Opening Day last year as a reliever and the bullpen is where he had been until Tuesday night.
As an opener, Zimmer only pitched two innings, but he got through both innings without allowing any runs. The problems arose when Zimmer returned for the third inning and allowed a base runner without any outs recorded.
That led to Tyler Zuber – who had pitched well on Opening Day – to come in and he promptly served up a two-run home run, with one of the two runs being charged to Zimmer.
Zimmer currently has a 3.00 ERA on the season.
Kyle Zimmer's start was a big deal amongst Kansas City Royals fans, but it wasn't the only storyline in this game.
One of the biggest questions I was asking myself after this game was – What's wrong with Adalberto Mondesi?
He's been off through all five games so far whether it's his errors on defense, his poor offensive efforts, or not having the heads up kind of plays that he normally has shown in years past (the one in the ninth inning when he should have taken advantage of a Tigers defensive miscue was a shining example).
It has not been a pretty season for Mondesi so far, but we're only five games in. He might still be recovering from his injury or maybe the delay due to COVID-19 has been affecting him. Whatever the reason is, hopefully he can shake it off and get back to 2019 Adalberto Mondesi.
The third inning was the only inning that saw runs get scored.
All three Royals runs were scored on a Whit Merrifield three-run home run in the third inning. Unfortunately the Tigers also were productive in the third inning, hitting a pair of two-run bombs and taking a 4-3 lead.
That would be it as far as scoring went.
I mentioned Mondesi's issues earlier and he's batting just .095 while Alex Gordon is batting .125 and Jorge Soler is hitting .176. Brett Phillips, on the other hand, is batting .333.
The bullpen did well despite Zuber's hiccup.
After such a dominant performance on Opening Day, Royals fans were looking forward to seeing Tyler Zuber out of the pen again. Unfortunately he didn't have as much success in his second time out, serving up a pair of two-run homers in the third inning that made his ERA balloon to 9.00. He did pitch a scoreless fourth inning though.
The rest of the Royals relievers pitched scoreless innings. Those who made appearances were Jake Newberry, Josh Staumont, Scott Barlow, Greg Holland, and Trevor Rosenthal. Out of all of those guys, only Staumont has an ERA other than zero and his is at 3.00.
The bullpen has looked pretty darn good through five games so far and that's more than what Royals fans were anticipating this year.
A 4-3 loss is frustrating, but the Royals bullpen pitching as well as it did was a welcomed sight.
Unfortunately, the offense went back to being lackluster and that was the deciding factor in this game. Their 14 runs scored from the previous night clearly took a toll on them and they couldn't muster anything other than Merrifield's three-run bomb.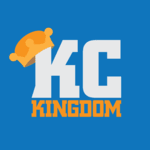 The series is now even at one win a piece and there are two games left in the series.
Five games down, 55 to go!