Kansas City Chiefs will be just fine without Damien Williams
Damien Williams won't be taking the field in 2020, but the Kansas City Chiefs will be perfectly fine at the running back position even without him.
Normally if a team finds out they won't have their starting running back a little over a month before the regular season, it's a mad scramble to figure out who the next man up will be.
Well, for the Kansas City Chiefs, that's not what's taking place even after Damien Williams announced he won't be playing in 2020 due to COVID-19 concerns.
The Chiefs are fortunate to be in this situation, but they only have themselves to thank because they made the "risky" decision to take a running back in the first round of the 2020 NFL Draft. KC selected Clyde Edwards-Helaire with the 32nd pick in the draft and some raised eyebrows at the time, but hey look at how the tides changed.
With Williams now out of the picture, Edwards-Helaire will be the unquestioned RB1 for the Kansas City Chiefs.
Honestly, Clyde Edwards-Helaire had a pretty good chance of eventually surpassing Williams on the depth chart so this decision just prolongs that from happening during the season. Now CEH will be the RB1 from week one and the Chiefs will put him right to work.
Behind CEH on the depth chart is Darrel Williams, Darwin Thompson, and DeAndre Washington, all of whom provide nice backups should Edwards-Helaire get injured. Williams himself was banged up last year, but was effective when he was out on the gridiron. Thompson didn't do as much as fans had hoped, but he now has a year under his belt and should be even more productive in year two.
Washington played with Patrick Mahomes at Texas Tech and was signed this offseason after spending several years with the Raiders. He's been a nice player during his short NFL career and the history with Mahomes definitely helps him when it comes to what his role might be in the future.
Players are going to opt out this season and that's totally understandable for the ones who do, no matter what their reasoning might be. Damien Williams felt this was the best decision for him and his family and he knew the Chiefs would be okay without him.
While it'd have been great to have Williams on the roster, especially after he helped the team win Super Bowl LIV, this was the decision he felt he needed to make.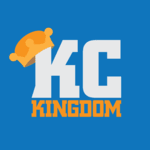 As far as the running back position goes, however, the Kansas City Chiefs will be a-okay in 2020.