Patrick Mahomes joins Kansas City Royals ownership group
Kansas city Chiefs quarterback Patrick Mahomes is joining the ownership group of the Kansas City Royals. Welcome to the Royals family!
After inking a decade-long contract that is worth over $500 million with the Kansas City Chiefs, Patrick Mahomes has continued to show his dedication to Kansas City by joining the Kansas City Royals' ownership group.
This makes him the youngest owner in sports history per Ian Rapoport on Twitter. This is further proof that Mahomes cares about Kansas City and wants to be here even past his ten-year deal.
Mahomes joins the list of athletes who own a team, which includes David Beckham, LeBron James, Venus Williams, Serena Williams, and Shaquille O'Neal.
Eric Stonestreet is also part of the ownership group. Stonestreet has always been proud to display his love of the Kansas City Royals and even had George Brett appear with him on Modern Family a few years ago.
This is exciting for Kansas City! It gives fans another reason to appreciate Mahomes and also now adds two stars to the ownership group. It wouldn't be surprising to see the other Big Slick stars eventually join the ownership group as well and that'd give the Royals quite the team there.
The Royals are in the midst of their second series of the shortened 2020 season and while this year won't be anything special, the team is rebuilding and on the up and up for sure. Mahomes is no stranger to winning championships as a player, but if the Royals can turn things around and get back to the World Series in the coming years, he could also have a championship as a sports owner, which would be cool for sure.
This is neat for both Chiefs and Royals fans and shows Mahomes' dedication to Kansas City. We're lucky to have him here.
At the end of the day, this isn't really surprising for Mahomes to join forces with the Royals. He's only 24 years old and has taken Kansas City by storm. He's already put himself squarely on the Mount Rushmore of Kansas City athletes and he did so in just two seasons at the helm for the Chiefs.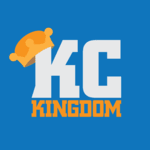 What do you think? How will Mahomes do as an owner?