KC Chiefs: Shorter deal could make more sense for Chris Jones
The talk of KC Chiefs free agency right now is all about Chris Jones. Could he potentially want a shorter deal from the team that drafted him?
When fans and NFL 'experts' are trying to fit Chris Jones into the salary cap the way someone tries on a pair of jeans, it makes you wonder if it's time to possibly move on. A factor that could be contributing to the stalemate between the Kansas City Chiefs and the defensive tackle could be the length of the deal and circumstances coming.
In 2022, most if not all of the NFL's television contracts expire. As they come up for negotiation and new deals, that will likely result in significantly more money pouring into the league, and thus, an increased salary cap. With the salary cap likely to go up next year as well due to the terms of the new CBA, there certainly is money in the league.
I'll stop here for a PSA.
I have two rules when discussing money and finances in sports.
First, if we know about it here, agents, front office executives and players know about it as well.
Secondly, if the local teams are getting more money, every team in the league is as well, which really 'nullifies' the increase. It's about the standing within the league more than dollar figures.
Could Chris Jones, instead of a big money long-term deal we are all thinking, be targeting a shorter term deal in hopes of REALLY cashing in with a greatly increased salary cap in a few years? Impacting that, could Patrick Mahomes and his camp see the increases and be looking at that as well? That matters and complicates matters for the Chiefs it that is indeed the case.
The longer the contract, the easier a team can move salary around the fit the player into a financial structure. As we know, it's not really the salary, but the guarantees that matter most. However, if Jones is looking for say, a three-year contract in hoping of really hitting in big in 2023, that makes moving salary around difficult.
The Chiefs backload contracts a lot. The league minimum for the player in salary combined with the prorated amount of the signing bonus in following seasons. They did that with Frank Clark, Tyreek Hill and Tyrann Mathieu and well, here we are with issues with Jones.
Those three players cap numbers increased something like $40million from last year to this year. (Hill increased $15.543 million, Mathieu $10.4 million, and Clark jumped $19.2 million (that number has been lowered due to a structure. The issue, Clarks cap number has increased in each of the next 3 seasons)
Let's say – for the sake we have to pick a number – Jones signs for right about what DeForest Bucker signed for when he was traded to the Colts. He signed a four-year contract at $84 million with total guarantees of $44.378, including $39.378 guaranteed at signing.
If you look closer, it's basically a three-year contract worth $56.378 million. The Colts are essentially guaranteeing 70% of the first three years of the Buckner contract.
An important factor to note in the Buckner contract is that the first two-year payout on the deal is $40.378 million. We need to keep this number in mind when exploring Chris Jones.
Disregarding the guarantees (the Colts were able to front load Buckner's 2020 salary, a move the Chiefs are in no position to do, and as I mentioned before, don't do), let's imagine Jones signs a contract that pays right at $20 million a year on a three-year deal for a total payout setup at $60 million.
Considering how the KC Chiefs set up contracts, the initial 2020 salary for Jones would be about $1 million, leaving $59 million to be paid out over the course of the next two seasons, at an average of $29.5 million. That's a lot.
Now, lets look at taking our best guess at guarantees.
Because the Chiefs are in no position to front load salary, the preferred strategy is signing bonus. Keeping the bonus amount similar to the Buckner deal, we will try to combine salary guarantees and signing bonus to create the Jones contract.
Perhaps the Chiefs view a Jones contract structure in the same way they signed Sammy Watkins; Three-year contract with a $21 million signing bonus.
Signing Bonus: $21 million
Salary Structure: 2020– $1 million 2021– $21 million 2022- $38 million
Cap Hit: 2020– $8 million 2021– $28 million 2022– $45 million
What would be interesting – if this is the contract – what are the guarantees on salary both when signed and as the contract goes? Agents will often try to get portions of salaries guaranteed over the course of a couple seasons to help ensure a players sees both seasons on the contract. Would Jones want $10 million of both the 2021 and 2022 seasons guaranteed as opposed to all of 2021?
By splitting the difference, if the Kansas City Chiefs wanted to release Jones, they would do so absorbing $17 million in dead money as opposed to simply $7 million.
This would essentially be a two-year contract for Chris Jones and then the Chiefs would either want to rework the deal or would have to release the tackle. That's a big cap hit for a player, especially when Patrick Mahomes will be – by 2022 – well on his way to absorbing a significant portion of the salary cap.
In 2021, the Chiefs currently sit 21st in the league in cap space, at the moment on Spotrac listed at $62.952 million. That does not take into account any Mahomes contract, who currently does not have a salary number past this season, nor does it take into account either the 2020 or 2021 draft, so a Jones extension would take up about a third of the remaining number.
The concern is a number for Mahomes (we've seen how the Chiefs love them some ballooning numbers) could very well be in excess of $45-50 million. We will know for sure once Deshaun Watson signs, who is waiting on Dak Prescott.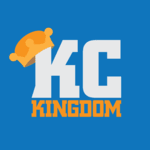 As we get closer to the NFL Draft, we should get a better understanding of what the future may look like with Chris Jones. Until then, we wait.
If the KC Chiefs are wanting a longer contract to move money back, Chris Jones may be looking to get something shorter.