Watch Patrick Mahomes work out, knee looks great for Kansas City Chiefs
Patrick Mahomes, the MVP quarterback of the Kansas City Chiefs, is spending some of his down time staying in shape.
It may be the offseason for the Kansas City Chiefs but their start quarterback, Patrick Mahomes, is staying in tip-top shape with a brutal workout routine.
Mahomes posted some footage of his workouts and his routine will wear you out just watching. In the back of the minds of all Chiefs fans is the memory of him laying on the ground in Denver clutching his knee but it appears as if that knee issue might be a thing of the past.
A lot of the workout footage shows him working his legs hard, and specifically his knees. Everything looks great with the young phenom.
Kansas City Chiefs quarterback Patrick Mahomes working out.
https://www.instagram.com/p/B-KU83rAqdr/?utm_source=ig_web_copy_link
Of course, Patrick Mahomes followed up his 2018 MVP season with a terrific run through the 2019 postseason that ended with the Chiefs' first Super Bowl title in 50 years and a Super Bowl MVP for his mantle.
Mahomes went down in week seven in Denver early in the second quarter. He returned in week ten and threw for 446 yards and three touchdowns in a loss against the Titans. Over the last six games of the year, Mahomes had less than 200 yards passing three times and only rushed for more than 25 yards once.
By the time the postseason arrived, though, Mahomes looked to be back to 100 percent. In three playoff games, he threw for 901 yards and ten touchdowns. He also ran the ball 24 times for 135 yards including a spectacular scramble for a touchdown against the Titans.
Enjoy these NFL Highlights for Patrick Mahomes and the Kansas City Chiefs against the Titans.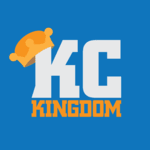 It is good to see Mahomes look so good this offseason. So much of the success of the Chiefs rest on his health.