Kansas City Royals: Four bold predictions for Alex Gordon in 2020
As Kansas City Royals fans anxiously wait for the 2020 season, we at KC Kingdom have decided to make some bold predictions about the players. To kick-off this off we're going to start with future Royals Hall of Famer Alex Gordon.
The Kansas City Royals brought Alex Gordon in for another season to patrol left field. What are some bold predictions for Gordon in his 14th major league season.
Gordon will win his eighth Gold Glove
Professional Wrestling legend Ric Flair loves to say "in order to be the man, you gotta beat the man".
Well right now in MLB, Alex Gordon is the man when it comes to outfield Gold Gloves. His career fielding percentage is at .994. Last season he flashed the same kind of leather that everyone has been so accustomed to since he moved into that position from third base.
The is no reason to believe that he won't once again dazzle and provide baseball fans with another annual defensive highlight reel. His ability to make these plays will once again be aided by Rusty Kuntz this season with his outfield positioning.
Winning an eighth Gold Glove will tie him with Frank White for the most in franchise history.
Gordon will pass Amos Otis, but not Mike Sweeney in career home runs on the Royals all-time list
Before the season starts Gordon will need seven home runs to tie Amos Otis (193) and 11 to tie Mike Sweeney (197). This is going to be a challenging task, especially knowing that it really appears the season will be shortened.
In his 13 seasons with the Royals, Gordon has hit 13 or more homers ten times. With a full season, it would be safe to say he could reach Sweeney's record, but right now if he stays on par, he should only hit eight home runs in 2020.
It would be great to see Gordon get two curtain calls this season by passing both of these Royals legends, but it looks like it won't be reality. With a shortened season, obviously Gordon will have fewer at bats which translates into fewer bombs. It will be tough for Gordon to get to eight home runs based on his power numbers the past three seasons (9, 13, 13).
The Royals will not trade Alex Gordon
In a previous post, we talked about a shortened season and the impact it will have on the chances that the Royals could find their way into the postseason. This will be the case pretty much for every team in the AL.
With that said, a team that is in contention would be taking a significant risk with a trade, especially for an outfielder like Gordon. General Manager Dayton Moore might shop him, but the challenge will be finding a team who would be willing to part with young talent for Gordon.
This will be Gordon's final season
Gordon signed the current one-year contract this past offseason for $4 million. This appeared to be General Manager Dayton Moore making an attempt to get a veteran player in the mix with the upcoming younger players.
Once again the Royals have a stacked outfield with Whit Merrifield, Hunter Dozier, Bubba Starling and Brett Phillips already on the 26-man roster. With Kyle Isbel and Khalil Lee each having a solid Spring Training, it's hard to imagine Gordo getting another contract to come back.
It appears highly unlikely Gordon is remotely interested in playing for another franchise other than the Royals. He most likely would retire from the game if Kansas City didn't want him back. This would be extremely respectful toward the fans and the organization.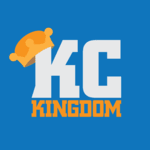 This isn't something fans want, but it's the reality of the business of baseball. It's simply a prediction that we should all hope doesn't happen.
Let us all just hope he has a great season and the Kansas City Royals realize he has another season left in him to make this prediction wrong.