Kansas City Chiefs: Potential three-team trade involving Chris Jones
Free agency and draft time lead to crazy trade rumors and ideas. How about a three team trade involving a team needing a quarterback and the Kansas City Chiefs netting a return for Chris Jones?
The most difficult part in trying to determine any trade partner is that, as a single person, you are basically taking the part of playing general manager for multiple teams. Talk about living your best life, right?
Finding teams with both the means and the motivation to get a deal done can be difficult. I did my best to find a trade for Chris Jones that, at least in my opinion, works for the Kansas City Chiefs but also works for the other teams (yes, in this situation, there are multiple other teams involved).
The three teams involved in this discussion – beyond the Chiefs – are the Detroit Lions and the Miami Dolphins. Rumors have abounded since the season ended the two teams could be trade partners leading up to the draft, so the Dolphins can land a quarterback, specifically Tua Tagovailoa of Alabama.
Detroit is drafting in the top five this season and there was talk as the season drew to a close about the job security of head coach Matt Patricia and even general manager Bob Quinn. When a team has to win, they make moves often to acquire ready to go talent. They have been mentioned as a potential landing spot for Chris Jones in the offseason.
Kansas City is a team at a bit of a crossroads.
There are free agents everywhere, a quarterback due a massive extension, and questions about what to do with Chris Jones – the young star defensive lineman. Can the acquisition of draft picks help soften the blow of a departure of the lineman in this scenario?
Here's what the trade looks like and then I'll explain why, in my opinion, it makes sense.

Chiefs Get
MIA: R1P26
MIA: R5P162
DET: R5P172

Lions Get
MIA: R1P5
MIA: R2P39
MIA: R2P56
Chris Jones

Dolphins Get
DET: R1P3
DET: R4P106
In this scenario, the Dolphins are able to get up to get their potential quarterback of the future and are also able to hold on to their 18th overall selection to add to the roster. Going to get a quarterback isn't cheap. Miami would still have two first round picks going into the draft and already hold two first round picks in next years draft.
Detroit is a team, as I mentioned before, who needs to win at a minimum needs to show competitiveness next year to save jobs; Thus the motivation for the acquisition for Chris Jones.
The Lions also come away with multiple second round selections added to their pick pool, giving them the fifth overall selection to go along with three second round selections and add star tackle Chris Jones. For a team that has to win significantly more now than they have in years past, this is a good start.
The Chiefs aren't going to be able to afford Jones. That's the painful and unfortunate reality.
Cornerback Bashaud Breeland at a smaller contract is more valuable than a massive Jones deal, and combine with the addition of draft picks, Brett Veach is in a position to add multiple contributors to the defending Super Bowl champions 2020 roster.
Adding two fifth round picks provides mid round depth to the draft class or would allow Veach more ammo to move around the middle rounds, targeting a specific player.
If it were me, I'd rather have the two second round picks than the 26th selection that I have in this scenario. The opportunity to have five picks from 32nd to 96th would really replenish and provide a lot of young, cheap depth with good potential. However, Veach is a fan of the best pick he can get, as we saw with waiting a year on a Dee Ford trade return.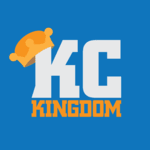 What do you think Chiefs fans? If the Chiefs need to move Chris Jones, would we feel okay about this move? Does it make sense for the teams involved?