Kansas State Football: Three Wildcats headed to Miami for Super Bowl
Three Kansas State football products find themselves headed to Miami for the Super Bowl. Elijah Lee, D.J. Reed and Byron Pringle hope to make Wildcat fans proud.
The Super Bowl matchup is set, with the hometown Kansas City Chiefs taking on the 49ers from San Francisco. The Chiefs have reached this point on the arm of their wunderkid quarterback Patrick Mahomes while a stout defense and running game lead the way for the 49ers.
Also set will be the appearance of three Kansas State football products. Linebacker Elijah Lee and cornerback D.J. Reed will represent the 49ers and wide receiver Byron Pringle for the Chiefs. All three play primarily on special teams, and hope to make an impact that leads to a Lombardi Trophy.
Let's take a look at all three of these players and what their journey to the Super Bowl has looked like.
BYRON PRINGLE
No player perhaps has had a harder and longer road of three players than Byron Pringle. Originally from Tampa, Pringle had to venture to junior college after taking two years off from school due in part to criminal transgressions. Taking the junior college route, Pringle headed off to Butler Community College before landing at Kansas State in 2016.
During his two seasons with the Wildcats, Pringle caught 69 footballs for 1,355 yards and ten touchdowns. He also added two touchdowns as a kick returner before he decided to turn pro after the 2017 season. He went undrafted and signed with the Chiefs and spent the 2018 season on injured reserve before becoming a special teamer this season.
Pringle likely sees an increased role with the Chiefs offense next season with the pending departures this offseason of Sammy Watkins and Demarcus Robinson. For now, he looks to make an impact on special teams.
ELIJAH LEE
Elijah Lee came to Manhattan as the top recruit of the Wildcats 2014 recruiting class, joined by teammates running back Dalvin Warmack and defensive back Kaleb Prewitt. Lee injected life into the Wildcat defense, totaling 11 sacks and 209 total tackles during his three year career with the Wildcats. He declared for the 2017 NFL Draft to the surprise of no one.
Originally drafted by the Vikings in the 2017 NFL Draft, Lee was a waived on cut down day and then signed to the Vikings practice squad before being signed by the 49ers, having spent time on both the 49ers active and practice roster. During his short career, Lee has accumulated 76 total tackles.
Set to be a restricted free agent after this season, I'll go ahead and say it: Lee could be the type of player the Chiefs may look for as a depth linebacker and special teamer with so many members of the roster set to be free agents after the season.
D.J. REED
After spending one year as a freshman at Fresno State and then a year at junior college, Reed spent two years at Kansas State as a cornerback and kick returner, recording seven interceptions and 125 total tackles while also adding in two kick returns on Wildcat special teams. Reed would declare for the 2018 draft, going in the fifth round.
During his two years playing in San Francisco, Reed has provided mainly depth on both defense and special teams. He has recorded 49 total tackles and two passes defense during his career in the NFL. He has also recorded 11 kick off returns, averaging 30.2 yards on those returns.
Reed looks to continue to provide valuable depth and perhaps increased playing time as his career develops with the 49ers.
A Wildcat will raise the Lombardi Trophy as a Super Bowl Champion.
With Wildcats on each side, a graduate of the Kansas State football program will have the opportunity to achieve the pinnacle and raise the most treasured trophy in all of sports, the Lombardi Trophy.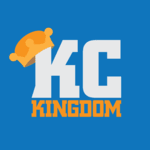 For a program looking to build under a new coach and a new regime, being able to look out and see players that went through Manhattan and are now playing in the NFL, especially in the Super Bowl, validates everything about the program. This is an opportunity for the Wildcats to raise the trophy perhaps of all trophies.