Kansas City Chiefs have little receiver help outside of Tyreek Hill
The Kansas City Chiefs have gotten back to their winning ways, but the wide receivers, outside of Tyreek Hill, have not been very helpful during this winning streak.
In 2018, the Kansas City Chiefs were darn near unstoppable on offense. With their MVP quarterback slinging the ball every which way, it was tough to slow this unit down. That hasn't been the case in 2019 and a large part of why is because of the lack of depth at wide receiver.
When it comes to the wide receiver position, Tyreek Hill is the only reliable option at the position. Travis Kelce actually leads the team in receiving yards with 923, but as we all know, he's a tight end and therefore isn't part of this conversation.
Hill is in second place when it comes to receiving yards with 598 through eight games. While Sammy Watkins has just 60 less yards (538 yards on the season), he's played in two more games than Hill has and 198 of Watkins' yardage came in one game, the first game of the season against Jacksonville.
Take away that explosive week one game from Watkins and the Chiefs WR2 has just 340 yards through the other nine games that he's played in. For how much Watkins is making, that's not going to cut it. He did nothing in the blowout win over the Raiders either, making it increasingly difficult to find any reason to defend him.
Watkins isn't the only one to blame here though, as Demarcus Robinson and Mecole Hardman have gone missing on the gridiron as well. Hardman is fourth in receiving yards on the year with 450 while Robinson sits in fifth with 379, but neither player was effective against the Raiders and have mostly been MIA for the past month.
When looking at the leading receivers for the Chiefs on Sunday against Oakland, Kelce led the team with 90 yards, Hill was second with 55, and third place was LeSean McCoy with 20 yards. A running back was third in receiving yards over a highly paid wide receiver, a second round draft pick, and a guy who has shown strong bursts of potential at times.
In case you were wondering, Watkins, Hardman, and Robinson combined for zero catches for zero yards. Considering the level of talent all three of those guys have, that performance is unacceptable.
The Chiefs' next game is on the road against the Patriots, who are notorious for attempting to take away a team's best weapon. In the Chiefs' case, it's Travis Kelce, but the Patriots will probably opt to take Hill away instead.
Can Watkins, Hardman, and/or Robinson get enough separation and help out Patrick Mahomes in a crucial game this weekend? If they can't, then picking up another wide receiver in next year's draft is obviously going to be something that needs to happen. Watkins can be released after this year, Robinson isn't doing anything and can walk in free agency, and Hardman hasn't been utilized much.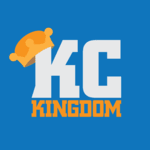 One thing has been pretty clear since early on this season and it's that outside of Tyreek Hill, the Kansas City Chiefs don't have much to brag about at the wide receiver position, and that's a major problem.