Kansas City Royals: Checking on my five bold predictions for 2019
Bold Prediction No. 5

: Goodbye to Alex Gordon and Ned Yost
Verdict:

Flip a Coin

There's a Seinfeld episode guest-starring Aunt Becky from Full House (a.k.a., that actress who bribed a college to accept her daughter only to be later caught by the Feds for doing so in a deliciously titled sting operation called "Varsity Blues") where Jerry cries for the first time ever, touches his tears, tastes them, and asks Elaine, "What is this salty discharge?"

That scene may or may not have played out with me when I heard of Ned Yost's decision to retire.

And why not? Consider the Kansas City Royals managers of my youth (skipping interim managers):
John Wathan, 1987-1991: 287-270. Playoff Appearances: 0.
Hal McRae, 1991-1994: 286-277. Playoff Appearances: 0.
Bob Boone, 1995-1997: 181-206. Playoff Appearances: 0.
Tony Muser, 1997-2002: 317-431. Playoff Appearances: 0.
Tony Pena, 2002-2005: 198-285. Playoff Appearances: 0.
Buddy Bell, 2005-2007: 174-262. Playoff Appearances: 0.
Trey Hillman, 2008-2010: 152-207. Playoff Appearances: 0.
That's bad. Aside from Wathan and McRae, none of the other five others even came close to cracking a positive winning percentage.
Then along comes Edgar Frederick Yost III, and for the last decade, he brought stability to a team badly needing it. In 2014, he guided the team to victory in one of the best games every played before marching them to the World Series. After falling in seven games, Yost rallied the troops in 2015, and that year, for just the second time ever, the Kansas City Royals won the World Series.
Now, sadly, he's stepped down, and uncertainty clouds the future of the franchise, especially with a new owner coming into the fold.
And things would look even murkier should Alex Gordon decide to either retire or sign with another team in the offseason. It's all but guaranteed that the Royals will decline their half of the $20 million mutual option on Gordon for 2020, enabling him to collect $4 million in a buyout.
But then what? What will Gordon, one of the most popular players on the team, do?
Test the free agent market? He did that after 2015, and didn't see anything he liked, ultimately deciding to return to the Royals on a four-year deal. Despite an uptick in 2019, Gordon didn't perform well offensively during that contract. It's unlikely (but not impossible) that he'll garner a contract offer from another team worth the amount of money he's seeking.
Will he return to the Royals? Perhaps. In this situation, I think back to the St. Louis Cardinals and long-time pitcher Adam Wainwright. Just last year, Wainwright appeared done, but instead of leaving the team, he signed a one-year, bonus-laden contract to remain in St. Louis.
Maybe that's the best course for both Gordon and the Royals. He'll already be collecting $4 million. A deal that involves a small guaranteed salary (say, $2 million) that's heavy on the bonuses (maybe up to another $3 million) could work. All in all, that would be $9 million for the aging left fielder in 2020.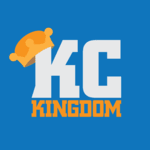 But if this is goodbye to Alex Gordon, he had a great run with the Royals. The local kid stayed with the team that gave him multiple opportunities at the start of his career, and he returned the favor with some clutch moments throughout the years, especially in 2014 and 2015.
If this is the end for Gordon as a player for the Kansas City Royals, it's time to say thank you. And to remember him at his best:
<!—pageview_candidate—>