Sporting KC: Johnny Russell is the hero Kansas City needs
Johnny Russell has stepped into and flourished in his role as Sporting KC's Scottish hero—one of the few constantly flickering glimmers of hope in one of the most hopelessly unlucky seasons for the club to date.
Johnny Russell was acquired by Sporting Kansas City in January 2018 through a transfer from English Club Derby County FC, and immediately made a huge difference for the squad.
In 2018, he earned Sporting KC's Offensive Player of the Year award, adding 10 goals and 10 assists in MLS play to his resumé. The Kansas City Star noted that in 2018, his first MLS season, he was one of just 11 players in the MLS to reach double digits in both goals and assists.
Russell is on pace to bring even more valuable offensive production to the 2019 season, with seven goals and three assists before even reaching the horizon of the halfway point to the season, earning an MLS Player of the Week award last week and a well-deserved call-up to the Scottish National Team. His seven goals also ties him for seventh in the league in goal-scoring.
Lovingly referred to by SKC fans as "Johnny F—kin' Russell," the formidable attacker is a game-winner to his core. He makes plays when it matters most, as demonstrated throughout this season by:
*(This information is relayed from SportingKC.com.)*
Russell simply will not go down without a fight. In last week's game against Seattle on May 26, when Sporting had ten players out for injury and hadn't won since March 30th, Russell set aside all excuses and tribulations and scored a hat trick out of sheer will—despite having multiple men defending him at all times.
In a season ornamented with injury after injury, Russell remains a constant and tough force on the field, withstanding an incredible amount of physical and mental pressure.
His continual rise in play and utter dominance on the field has caused coaching staff across the leagues to rearrange their game plans around him. Teams are crashing down on him in attempts to stop or slow his force, sending one, two, three, or even four men closing down on him at once to take away any space from him that they can muster.
And yet, over and over again, he will draw multiple defenders onto him and either break through with sheer strength, speed, and skill or create an easy open play for someone else.
His hat trick against Sounders FC served as a prime example of how other teams attempt to defend him and how he always seems to find a way around such defensive swarms. Sounders midfielder Cristian Roldan actually shared with the MLS, as reported by the Seattle Times, how Russell managed to plow through that same defensive scheme.
"That's the most disappointing part because our game plan was to shut down Russell and all of a sudden he scores a hat trick," said Roldan.
Russell is unique in his ownership of the attack, involving himself in as many plays as possible and not typically one to shy away from the potential shot, the extra sprint and step to intercept a pass, or the difficult cross. Despite constant barrage from defenders, Russell remains steady as Sporting's top producer.
"I'd be lying if I said that hasn't been frustrating not being able to play the way I want to play," Russell said to the Star. "But I just need to remind myself that if I'm not getting space to play, I can drag someone somewhere else, and it gives another player a bit more space. If teams want to (defend me) like that, we've got more than enough quality to hurt teams in other places. I'm happy to do that."
As Sporting KC seems to finally be piecing themselves back together and the league continues to figure out how to defend Russell, it will be a point of interest to see how Russell carries Kansas City for the next 21 matches.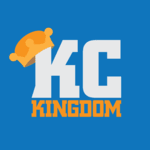 The club will continue their 2019 campaign as they face Toronto FC at BMO Field on Friday, June 7th, at 6:00 PM CT. The match will be broadcast on FOX Sports KC, FOX Sports GO, 810 WHB, and ESPN Deportes KC.