Kansas City Chiefs: NFL.com mock draft has Chiefs drafting center
The first round of the 2019 NFL Draft takes place on Thursday and that means the mock drafts are being released at a rapid pace now. In NFL.com's recent mock, they had the Kansas City Chiefs drafting a center at pick 29.
This isn't a crazy idea to be honest, and I actually discussed how I'd be okay with the Kansas City Chiefs going down this path. The pick in Chad Reuter of NFL.com's recent mock draft was Garrett Bradbury out of North Carolina State.
Reuter had this to say about why he went the route he did for the Chiefs,
Replacing Mitch Morse won't be easy, but Bradbury is an experienced and agile lineman worthy of the challenge
Maybe I'm undervaluing Mitch Morse, but him leaving doesn't seem like that big of a deal. He was injured a lot near the end of his time in Kansas City and Austin Reiter did just fine in Morse's absence. Were it not for Morse getting banged up all the time, Reiter wouldn't have had a chance to prove himself.
That being said, Garrett Bradbury is a rare talent at the center position and if he's still on the board at pick 29, it might be tough to go a different route.
Yes, the Chiefs need to focus heavily on defense, but they shouldn't reach on a guy if they don't have to. Picking Bradbury 29th overall wouldn't be reaching at all. He spent time playing left guard as well during his time at NC State and that just so happens to be a position that isn't shored up in Kansas City.
Cameron Erving is a fine player, but he's a better backup. When given extensive work as a starter, he struggled a bit, so maybe Bradbury could be the starting left guard until Reiter's contract is either up or he struggles enough that he's removed as the starting center.
Fans might not be happen if the Chiefs were to draft a center at 29th overall, but sometimes the best strategy is to go with best available player and that's what this type of move would be. Offensive line is even more important now that the Chiefs have a legitimate franchise quarterback, so piling up some young talent there makes perfect sense.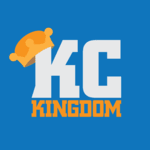 What do you think, Chiefs Kingdom? Would you be okay with the team drafting Garrett Bradbury at pick 29?