Kansas Basketball: What is going on with the Jayhawks
Devon Dotson is yet another Kansas basketball player who has announced the possibility of leaving the program.
Bad news continues to pour out of Lawrence as another Kansas basketball player has declared for the 2019 NBA Draft.
Point guard Devon Dotson had an excellent season as a freshman, and might end up having a fine career as a professional player but didn't look to be anywhere near ready for the next level.
At least Dotson is showing more good sense than some of his former teammates as he is leaving open the possibility of returning to the Kansas Jayhawks.
https://twitter.com/d_dotson1/status/1116761925914963968
Something is obviously wrong with the Kansas basketball program right now. It feels like everyone is abandoning a sinking ship. Who knows if it is the looming NCAA investigation or Self misfiring on recruiting the right players and personalities to his program in the last few years, but things are getting a bit worrisome.
Dotson was one of the bright spots in the troubled 2018-19 season for the Kansas Jayhawks, which saw Udoka Azubuike get injured, Silvio De Sousa get unfairly punished by an overzealous NCAA suspension, and Lagerald Vick leaving the programs for personal issues.
This season also saw the demise of Kansas' record-setting conference championships streak, and an early exit from the NCAA Tournament last month.
Dotson wasn't the issue, however. The freshman started all 36 games, averaged 12.3 points, 3.7 rebounds, 3.5 assists, 1.4 steals on the season. He displayed passion and toughness throughout the long campaign.
He did not look to be ready to play at the next level yet. His speed and quickness should translate beyond college, but he could work on getting a little stronger and improving the three-point shooting (36.3 percent). His listed size on the KU website is 6'2, 185 pounds, which isn't very big for an NBA player.
Luckily, Dotson stressed that while he was retaining an agent, he will maintain his eligibility if he decided the time isn't right. After already losing two players to transfer status – K.J. Lawson and Charlie Moore – and having two others – Dedric Lawson and the real head-scratcher, Quentin Grimes – decided to go pro, losing Dotson would be a big blow for the Jayhawks.
Of course, Azubuike, who has played in only 56 games in his three-year career at Kansas due to injuries might still decide to declare, and De Sousa may decide he doesn't want to wait for an appeal from the NCAA (who could blame the kid) and he may seek greener pastures.
While some of these players might make some money playing basketball in the years to come, none of them looked ready to be big contributors in the NBA. Even Dedric Lawson, Kansas' highest scorer and rebounder, seemed to have a game more fitted for the 1970s rather than today's game.
So why the mass exodus? Surely Moore, K.J. Lawson, and Dotson didn't show up on campus thinking they would play just one year for Kansas before moving on. Moore and the eldest Lawson already sat out a year just to play that one season. Grimes was the most highly touted freshman but suffered through an uneven season in which he struggled on almost every front.
Grimes averaged only 8.4 points, 2.5 rebounds and had just three more assists than turnovers. He couldn't shoot inside the arc (44.4 percent) from beyond the arc (34.0 percent) or from the free throw line (60.3 percent). If ever a player needed more seasoning at the college level, it is Quentin Grimes.
These players leaving when they either didn't have to or are obviously not ready for the NBA makes you wonder what is going on behind closed doors. Do players think the NCAA is going to crush the program? Who knows?
Are Bill Self and his staff not connecting with some of these players? Grimes certainly didn't improve much throughout his time here. What is going on with the Kansas basketball program?
Of course, there can be only speculation and attempts at justification for some of these decisions. Bill Self has been a genius at working the one-and-done system and has always been able to reload year after year to keep the program stocked with talent. This year seems different.
It will be interesting to see if any of the highly recruited players left unsigned will choose Kansas. Some fans may welcome a change in recruiting philosophy. It is wearying to see so many new faces year after year. It was easy to gloss over that when the result was wins and conference championships.
It is harder to cultivate that feeling of connection with players when you know they aren't going to be around longer. It gets easier to support players like Mitch Lightfoot and Marcus Garret because it is obvious they are giving it their all without thoughts of the NBA affecting their play.
If Devon Dotson thinks he is going to be a high draft pick and is going to make millions of dollars, by all means, he should take that opportunity. If that isn't in the cards right now, fans should welcome him back and be thrilled to see him play for at least another year.
It is the players who leave without obvious reasons, or without the game to support their decisions that are worrisome. Why do they want to leave? Maybe it is just as simple as they aren't a fit, or there was a personality clash.
Maybe it is something far worse. Let's hope this is all just a blip and it is nothing to worry about.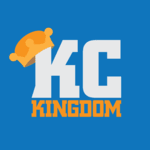 It is possible, even likely, Devon Dotson returns to the Kansas basketball team, and Self lands a few more talented recruits or transfers. It is possible the Kansas Jayhawks bounce back next season and retake the Big 12 championship and make a deep run in the NCAA tournament. Maybe the NCAA and the investigation will find nothing and move on.
Let's all hope so.