Kansas Basketball: Auburn too much for Jayhawks in second round
Kansas basketball's season has come to an end, as the Jayhawks struggled to do much of anything against Auburn in the second round of the NCAA Tournament.
From the moment Charles Barkley was surrounded by Auburn colored balloons and decorations on the pre-game broadcast, it didn't seem like the Kansas Jayhawks' night. That ended up being an understatement, as KU trailed 51-25 at the half and ultimately lost by a score of 89-75.
The broadcast mentioned that prior to this game, the most the Jayhawks had trailed by at half time in any of their previous 154 tournament games was 15. That came last year against Villanova in the semifinals. In the 155th tournament game for KU, however, they trailed by 26 at the half. Yeah, not a good night.
This season was a weird one for Kansas basketball fans from the beginning. Three of their best players weren't even available for the tournament (all for very different reasons) and that led to it being a youth movement on the court for KU.
Dedric Lawson was the only non-freshman starter against Auburn. Lawson carried the Jayhawks on his back in the second round, much like he had throughout most of the season. He scored 25 points.
In this particular game, things didn't go well from the start for Kansas. I was working on my laptop and every time I looked up at the game, Auburn was draining another three. Before I knew it, KU was down by 20.
While Kansas would cut the lead down to as close as 13 points near the end of the game, their sluggish start and not having an answer against Auburn's three-point shot was their demise.
Auburn was red hot from the three-point line and that was the difference in this match-up. The Tigers were making threes left and right and finished the night going 13 of 30 from the three-point line. They were on fire!
This is a young team and no one expected them to make a big time run in the tournament, but after the bracket was revealed, there was a little more hope. KU destroyed their first round opponent, so all they had to do was win this game and they'd play in the Sweet Sixteen at the Sprint Center, just down the highway from Allen Fieldhouse.
Instead – The Jayhawks will now watch the final four rounds of March Madness from their couches. It was a disappointing season for KU, but considering how young this team was and the lack of experience these players had, they still accomplished quite a bit.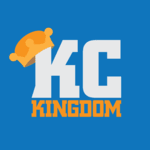 Looking ahead, Kansas fans don't have much to worry about. This program has proven they can stay relevant year after year and the 2019-2020 season shouldn't be any different.