Kansas City Chiefs intend to sign Tyrann Mathieu in free agency
The Kansas City Chiefs finally made a move! They're expected to sign safety Tyrann Mathieu when the free agency period officially opens up on Wednesday.
Woohoo! The Kansas City Chiefs finally took advantage of the tampering period and are bringing in a player that fills a position of need. That player is Tyrann Mathieu, who spent last season at the safety position for the Houston Texans.
This is fantastic news for Chiefs Kingdom. It brings a talented player at a strong position of need to Kansas City. If the Chiefs want to make it to a Super Bowl any time soon, they HAVE to get better on defense. Mathieu does that.
The former LSU Tiger was a third round pick in the 2013 NFL Draft and spent the first five years of his career as a member of the Arizona Cardinals. He opted to sign with the Texans last year and did well there, posting 70 tackles, eight defended passes, three sacks, and two interceptions.
Safety is most definitely a position the Chiefs need to upgrade at this offseason. Eric Berry's role is still a bit of an unknown (though the hope is that he can stay healthy and remain on the field), but Daniel Sorensen and Eric Murray aren't the long-term solutions, at least not as starters.
Mathieu had tweeted back in January that he was interested in getting paid a lot of money, but his ultimate goal this offseason was to land with a team who could win a Super Bowl. He picked wisely, as the Kansas City Chiefs will no doubt be a favorite to win the title in the 2019 season.
The Honey Badger is going to play a huge role in getting the Chiefs to their first Super Bowl in most of our lifetimes. He, along with Eric Berry, give the Chiefs one of the best duos at safety in the entire league. Let's just hope Berry can stay healthy so Mathieu doesn't have to do all of the work.
This is a tremendous deal. The money isn't outrageous and the Honey Badger is only 26 years old, meaning the Chiefs have him under contract until he's 29 years old. He's in the prime of his career and joining a team that most definitely needs him.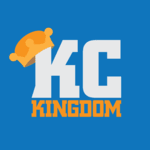 It seems hard to find any reason not to like this deal, but I want to hear from you all. So, Chiefs fans, what do you think of this signing? Yay or nay?