Kansas City Chiefs: The disappointing career of Chris Conley
The Kansas City Chiefs didn't get what they had hoped for out of wide receiver Chris Conley. What went wrong for Conley while with the Chiefs?
In the 2015 NFL Draft, the Kansas City Chiefs added a wide receiver in the third round. That wide receiver was Chris Conley out of Georgia. The pick was a little surprising since Conley wasn't one of the "higher graded" receivers, but the pick was in and Conley was coming to Kansas City.
The hope for Conley was that he'd be able to compliment Jeremy Maclin, who had just signed a five-year deal with the Chiefs that offseason. The reality was disappointing, as Conley never lived up to the hype.
As a rookie, Conley started just five games and hauled in 17 receptions for 199 yards and a touchdown. He caught a touchdown in the Chiefs 30-0 playoff win over Houston as well.
Conley's second season was the best of his career, as he caught 44 passes for 530 yards, but failed to find the end zone. In year three, he was injured after five games and missed the rest of the season.
This year, with a new quarterback throwing to him, Conley saw a huge spike in touchdowns, but not much in total yardage. He'd finish the year with 32 receptions for 334 yards and five scores. His final numbers through four seasons with the Chiefs were 104 receptions for 1,238 yards and six touchdowns (with five of those coming this past season).
So, what was the issue with Conley?
For the first three years, it seemed like maybe the chemistry was just off between him and Alex Smith. When Conley was injured in 2017, however, the offense looked worse with one less weapon for Smith to throw to.
When it was officially time for Patrick Mahomes to take over, fans had hoped that this would be the change Conley would need to become an effective wide receiver. When Brett Veach opted to sign Sammy Watkins to a big contract, however, that was writing on the wall for how he felt about Conley moving forward.
As mentioned above, Conley saw an increase in touchdowns, but his performance on the field still wasn't what was envisioned when the Chiefs made him a third round pick nearly four years ago. With Conley's rookie deal officially up, it won't be surprising to see the team move on from him.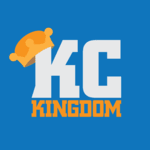 They have Tyreek Hill and Watkins as their numbers one and two wide outs and Demarcus Robinson and even Gehrig Dieter appeared to pass Conley on the depth chart. The only reason to keep Conley around is to see if he has anything left to offer, but at this point, is that a risk that the Chiefs should take?
What do you think, Chiefs fans? Would you keep Chris Conley around for another season?