Kansas State Football safe for awhile with Bill Snyder
The biggest question regarding Kansas State football has been about the future of head coach Bill Snyder. He recently signed on to be the head coach for another five years.
College football is right around the corner and Kansas State football is a Big 12 champ contender in 2018. They'll almost always be in that category as long as Bill Snyder is the head coach in Manhattan, Kansas. As of now, Snyder will have that tile through 2023. If he wants it, that is.
Snyder is 78 years old so it's tough to imagine him wanting to coach until he's 83, but that's the age his new contract leads up to. Jake Trotter of ESPN broke the news about Snyder's new five-year contract on Twitter (see below) and it's certainly welcomed news for Wildcat fans.
Let's face it. Once Bill Snyder leaves, the Kansas State Wildcats are going to be in a tough spot. Snyder has been the only coach who has done anything with the program and it was so bad after the first time he left, that he came out of retirement and fixed things once again.
It's hard to believe Snyder will remain as the K-State head coach for the entire contract, but fans should be ecstatic about it. We all saw how quickly the program went downhill after Snyder left and Ron Prince took over. No one wants that again.
The last time talks arose about Snyder potentially departing, rumors swirled that he wanted his son Sean Snyder to take over head coaching duties. While it's understandable that Snyder wants that for his son, Sean Snyder doesn't necessarily have the resumé to take over the role.
It'd be awful for Sean to get a chance and then not do well as the head coach. That wouldn't take anything away from Bill Snyder's legacy, but it might make things awkward between him and the university should Sean Snyder have to be fired.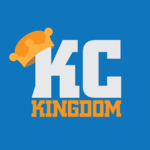 Apply to KC Kingdom.
Start your application process by filling out the fields below
The 2018 season will be a good one for the Kansas State Wildcats because things are almost always good under Bill Snyder. He knows how to groom quarterbacks and run an electric offense, something that the Big 12 rides and dies with. Snyder usually has good defenses too, which is something that will need to be improved a bit this season.
The Big 12 is a little more open this year than years past, so this is Kansas State's chance to get to the title game and push for a playoff berth. Bill Snyder being at the helm is the best way to do that.
For now, the Kansas State Wildcats are in a good position to win, and Bill Snyder is the sole reason for that.