Live Stream: Where to Watch Favorite Sports Teams Online
Watching sporting events via a Live Stream is becoming more and more a way of life for many, as everyone seems to be on the go.
If fans of the Kansas City Chiefs, Kansas City Royals, Kansas Jayhawks, Kansas State Wildcats, Missouri Tigers, Nebraska Cornhuskers, Sporting Kansas City, and the Wichita Shockers live outside the regional television viewing range, getting to watch your favorite team is a hassle.
Still, there are many options for live streaming games online. Because of certain contracts set up with leagues and schools, some games may be blocked out locally, such as the when the Kansas Jayhawks play games on the Jayhawk Network.
You also must be careful when choosing a live stream feed. Many are not always legal. It is safe to choose the feed associated with the league or network that owns the rights to those games.
Sometimes, there will be a charge to watch a legal live stream feed, or you must subscribe to the network.
To watch your local teams, you should be able to find them on one of these services:
CBSSports Live– seldom offer live feeds – mostly videos and live updates, but check injust in case
Games on ABC can most likely be found on Watch ESPN
Again, many of these will require registration and/or a subscription.
Also included are links to watch NBA and NHL games. While Kansas City doesn't have a team in either of these leagues, you may want to watch your favorite players from your favorite schools at the next level (basketball) or maybe you enjoy the action on the ice (hockey).
There is also an option listed for Sporting Kansas City, and another if you are a big fan of other soccer clubs worldwide.
There are many other services out there but be wary; many may not be reliable or legal. These listed above are your safe options for live stream feeds for most of our local teams.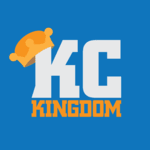 Whether you want to watch the KC Chiefs, KC Royals, KU basketball, K-State football, Mizzou football, Sporting KC, or the Shockers, your bases should be covered!