VITALS
Score: Mizzou 31, Vols 3
It was over when: Marcus Lucas caught a 40-yard touchdown pass at the end of the first half to give the Tigers a three possession lead that stifled any kind of positive momentum Tennessee had going.
Player of the Game: Maty Mauk. So what does a red-shirt freshman do after losing one of the most heart-breaking games in Mizzou history? Throw for three touchdowns and rush for 114 yards of course. Kid is going to be good (if he isn't already).
CELEBRATION GIF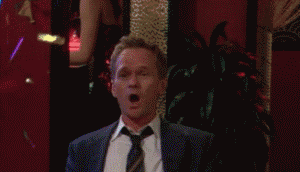 THREE POSITIVES
1. Maty Mauk
Missouri needed him to be able to bounce back and not let last week creep into this week. Mauk was up for the task, and Missouri still finds themselves in the driver's seat of the SEC East as a result.
2. Defense (Part I)
Tennessee's possession results were as follows: Punt, turnover on downs, punt, punt, interception, field goal, fumble, half, punt, punt, punt, interception, turnover on downs, punt. Decent.
3. Defense (Part II)
Tennessee was 2-for-13 on third downs, held Rajion Neal to only eight yards on eight carries, and forced three turnovers.
TWEET OF THE GAME
#Mizzou has beaten a Big 12 team more recently than Kansas PAC12 team more recently than Colorado & Big Ten team more recently than Illinois

— Gabe DeArmond (@GabeDeArmond) November 2, 2013
THREE WORRIES
1. Inconsistency
This team is ready for James Franklin to be back. While Mauk has done a tremendous job filling in, the consistency Franklin brings to the passing game is something Missouri is going to need moving forward.
2. Special Teams
Another missed short field goal, poor returns, and some shaky coverage from Missouri. It didn't hurt them Saturday but it could end up being an issue against Ole Miss and Texas A&M.
3. Secondary
Alton Howard each had strong games for Tennessee against Missouri's secondary. A better quarterback and a running game would have caused some issues for the Tigers. Slowing down Mike Evans and Texas A&M is going to be tough for Missouri.
M-I-Z!